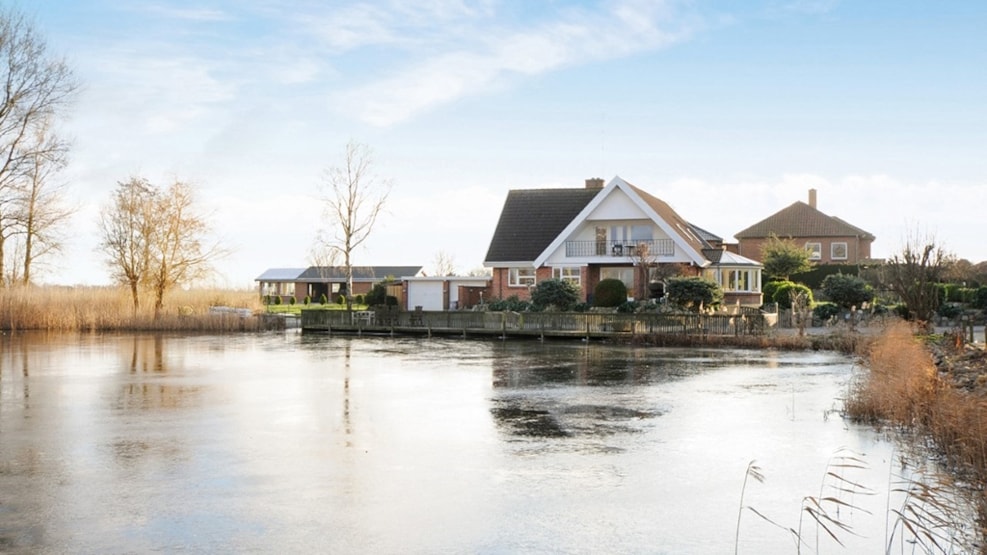 Hasselø Bed & Breakfast
Surrounded by water, beaches and forests you will find Hasselø Bed & Breakfast, at 2 km south of Nykøbing and 10 km from Marielyst, center of tourism with some of Denmark's most beautiful beaches.
Hasselø Plantage is a cozy little village at the waterfront, with possibilities of a walk to the beach, kayak sailing on the Guldborgsund, a bicycle ride on the "nature path" along the water and buying local produce at the local store.

The premises consist of a 2-storey villa of 300 m2 with a large site, including a pond - home to various ducks. The first floor contains 4 rooms to let and a room for breakfast, with a view over the countryside, the town and the water. There is free access to the garden, the pond and the parking lot.
The owners, Lone and Bauke, live on the ground floor and are happy to welcome you for a nice stay in Hasselø. 
VisitLolland-Falster © 2023