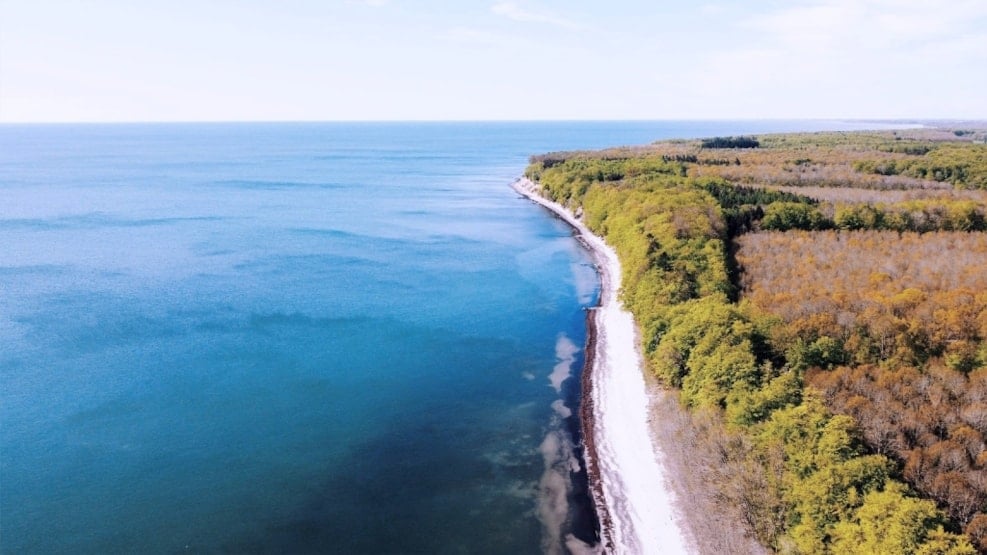 Hesnæs Nature Area
Beautiful ancient forests, sloping cliffs, sandy beaches and the old fishing village offer unique experiences of nature.
Nature in a class of its own
Appreciate the magnificent forests among the gently rolling hills surrounding Hesnæs. Well suited to both hiking and biking, the area boasts unique views of the coast, beach and sea. South of Hesnæs lies one of Denmark's largest freshwater wetland meadows, protected by a small embankment and well worth a visit.
Nestled in the forests of Hesnæs, Pomle Nakke is well-known both as a pearl of nature and for its restaurant serving gourmet menus as well as delicious lighter fare.
There is a lovely country...
A visit to Hesnæs offers a treasure trove of ancient monuments. Just north of Hesnæs lies the long dolmen at Ørnehøj, and a wealth of burial mounds can be found in the surrounding forests. Not far from there, brush up close with history at the old fortification, built in 1808 as a bulwark against potential attacks from England.
And on sighting the broad beeches standing near the salty Østerstrand, you may understand why this very place moved Adam Oehlenschläger to compose the opening lines of our national anthem: "There is a lovely country…".
VisitLolland-Falster © 2023