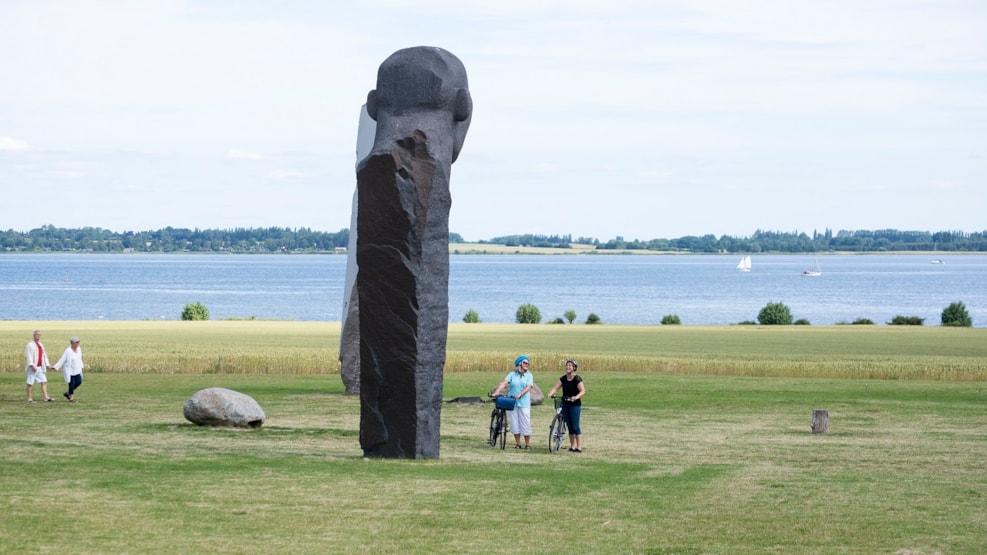 Hiking route: Experience Kragenæs - 5 km
Explore the ferry town and the Dodekalitten monument! Enjoy a pleasant walk through the seaside town, which is surrounded by gorgeous landscapes. 
On this tour you can experience the town and harbour at Kragenæs, enjoy the view across Smålandsfarvandet to the islands Fejø, Femø and Askø. You will have a pleasant walk through the Klinteskoven forest, and get to visit the Dodekalitten monument.
Follow the route in the Naturlandet Lolland-Falster app, then you will get even more experiences along the way! You will find the route under hiking routes in the category "The best from Naturlandet" in the app.
VisitLolland-Falster © 2023