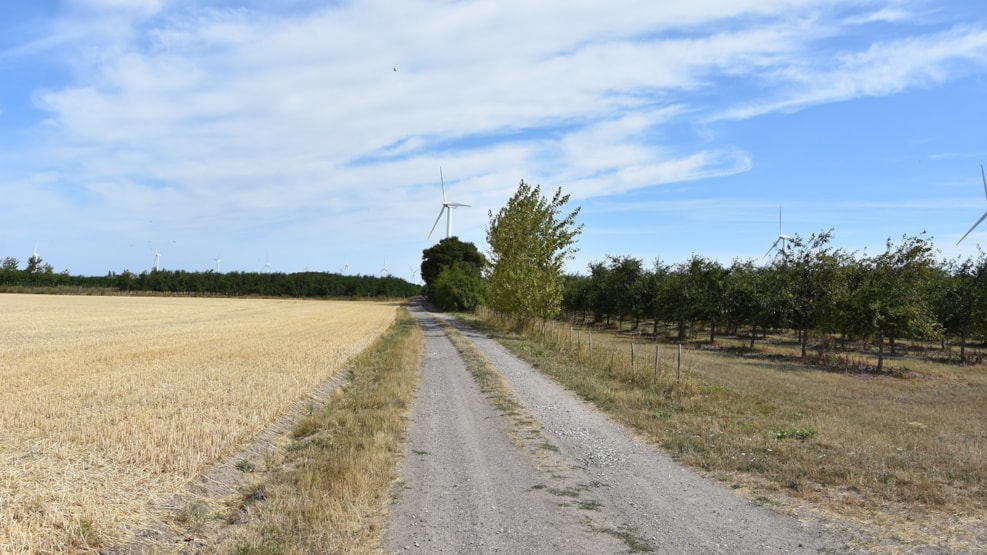 Hiking route: Frederiksdal Gods - 6,5 km
Experience the beautiful nature at the Frederiksdal Manor. Smell the fresh cherries and ocean breeze while you admire the majestic views of the garden. Don't forget to stop by the winery and try the famous Frederiksdal cherry wine!
At the Frederiksdal Gods you can choose between 3 different trails: A yellow trail, a red trail, and a blue trail. Each of these will give you diverse nature adventures. Also, these trails will give you insights into the history of the Frederiksdal Gods estate, as well as make you understand how modern farming works.
• For 1,3 kilometres, the yellow trail will guide you through a park belonging to the Frederiksdal Gods estate.
• The red trail will lead you to a deer park. The trail is 2,1 kilometres long.
• The blue trail will let you see the estate park and the coastal landscapes surrounding the estate. Also, this trail will let you see how cherries are grown. This trail is 4,3 kilometres long.
You can walk the trails all-year round from 6 AM until sundown. We recommend combining the trails for a nice tour of the cherry orchards and gardens.
Follow the route in the Naturlandet Lolland-Falster app, then you will get even more experiences along the way! You will find the route under hiking routes in the category "The best from Naturlandet" in the app.
VisitLolland-Falster © 2023