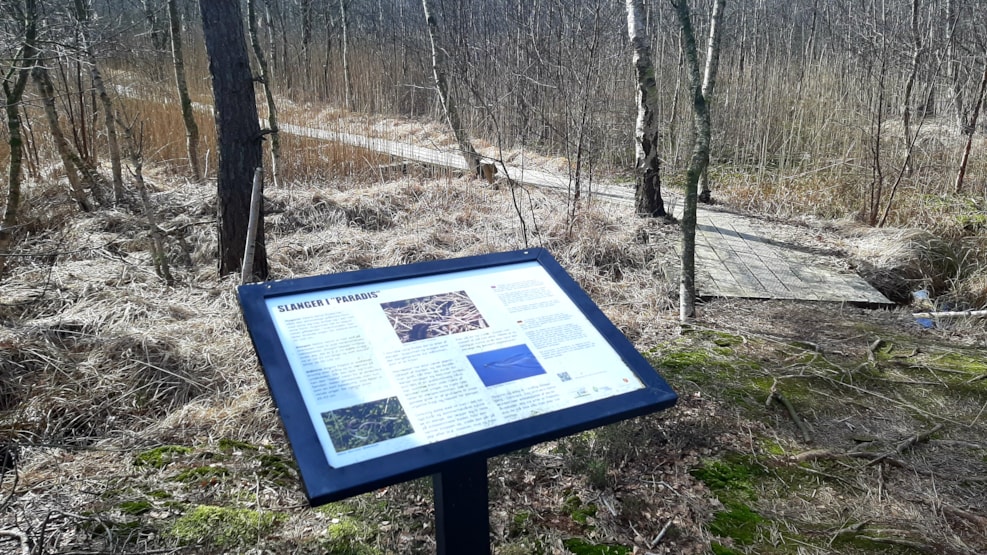 Hiking route: Horreby Lyng - 4,5 km
Experience Falster's only high moor up close! Enjoy this fascinating hiking trail with sections of boardwalk. 
At the eastern end of the moor, the trail passes through an area which shows how turf extraction completely dried out the moor. The area is now covered with bushes and deciduous trees.
There are still high moor areas in the central and western parts of Horreby Lyng. An approximately 300-metre boardwalk has been built at the western end of the moor, from which you can enjoy the high moor at close quarters.
The moor is on private property and all the landholders bid you welcome to their moor in all its glory. Please respect their hospitality. As it is on private property, the moor is only open to the public from 6am until sunset, and only on the paths and roads.
Follow the route in the Naturlandet Lolland-Falster app, then you will get even more experiences along the way! You will find the route under hiking routes in the category "The best from Naturlandet" in the app. 
VisitLolland-Falster © 2023