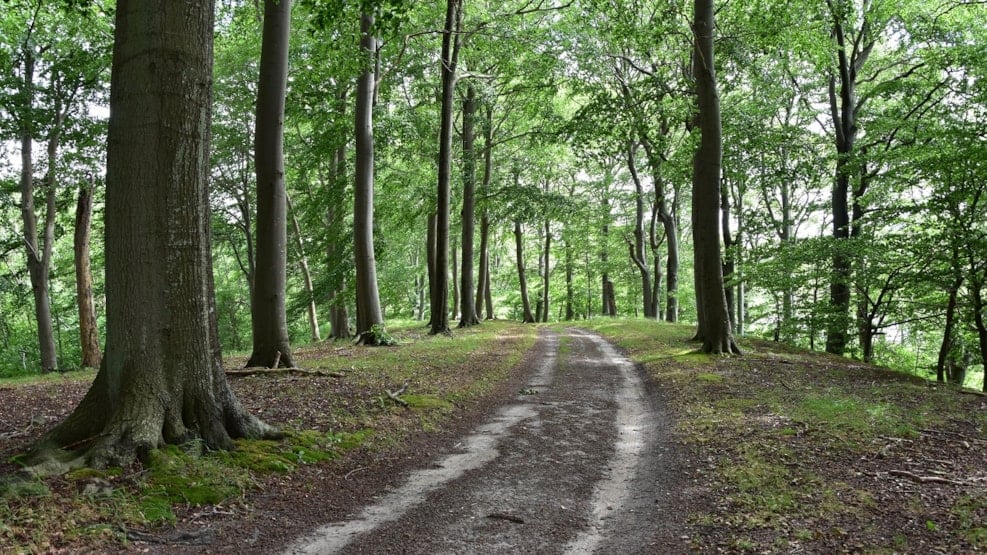 Hiking route: Søholt Storskov - 9,5 km
Enjoy a pleasant walk in the beautiful forest by the Maribo Lakes Nature Park! Visit the Skelsnæs Pavilion and enjoy a trip through the historic forest at the Søholt Estate. The beautiful Golden Age pavilion is not the only attraction on the route; if you continue the trip east you'll come across the popular picnic area at the Pumping Station, as well as the historic Hejrede Vold.
The route includes 3 interesting attractions along the 10 km. If you want a shorter trip, then you can turn around after the Skelsnæs Pavilion, then the route is only about 4.5 km. There is a parking space at the Pumping Station, so you may also choose to start your route there.
Søholt Storskov is located next to Søndersø, and is a fantastic nature area with high biodiversity and many rare plant and animal species. The forest was acquired by the Aage V. Jensen Nature Foundation in 2019. The eastern part of the route goes through Kårup Vænge by Hejrede Lake.
Follow the route in the Naturlandet Lolland-Falster app, then you will get even more experiences along the way! You will find the route under hiking routes in the category "The best from Naturlandet" in the app. 
VisitLolland-Falster © 2023