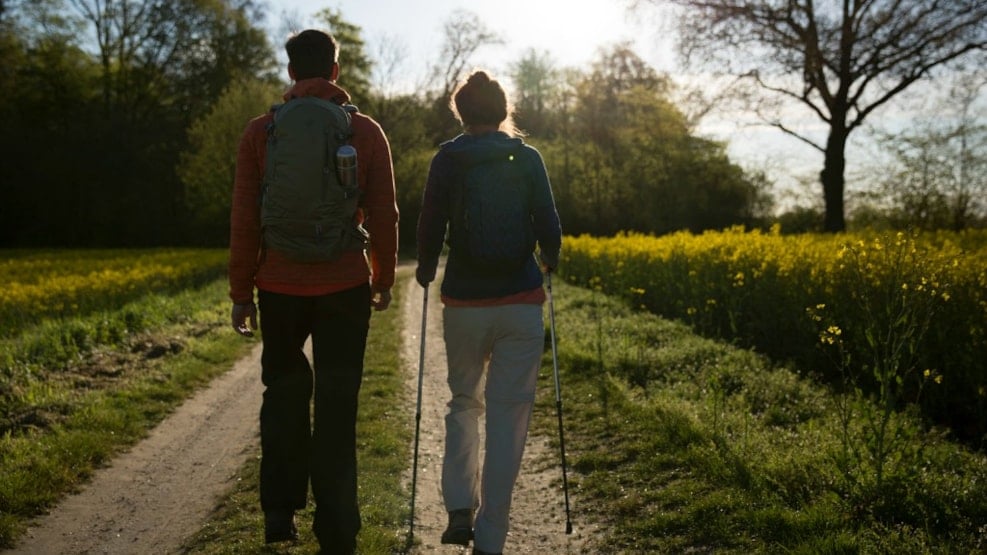 Hiking: The Santiago Route
Did you know, that you can see this route and many other nature experiences in the app "Naturlandet". The app can be downloaded in App Store or Google Play. All information is accessible in English, Danish and German – the app is FOR FREE.
The Santiago route is an international hiking route that takes you through both Lolland and Falster from Rødbyhavn in the south to Vordingborg in the north. This route is characterized by the many local "treasures" found on Lolland-Falster, which can be both natural, cultural and church-historical.
The route can be divided into four stages measuring between 11-22 km.
It is possibility to connect the route on Lolland-Falster with trails in the northern parts of Denmark, or in the south through Germany, where the ferry from Rødby to Puttgarden easily takes you across the Baltic Sea to routes waiting for you to be explored.
VisitLolland-Falster © 2023