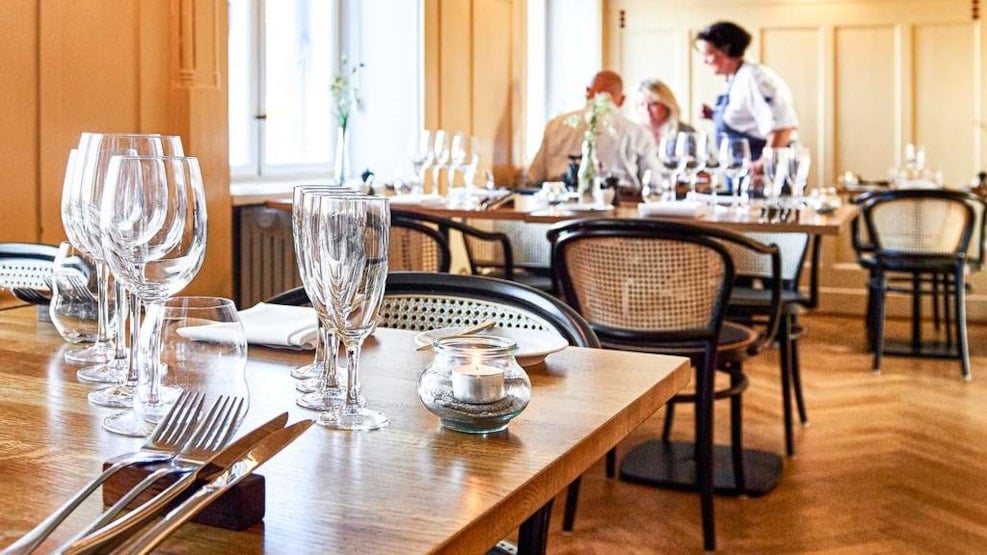 Green Experience
Hotel Saxkjøbing - Restaurant
Tour Claus Meyer's culinary universe at Hotel Saxkjøbing's restaurant for an invigorating all-senses experience.
New Nordic in the South Sea Islands
Since 2006, the nationally renowned chef and gastronomic entrepreneur Claus Meyer has added his personal stamp to the delicious seasonal dishes on the menu.
Experience the best of "New Nordic" cuisine in the restaurant at Hotel Saxkjøbing and enjoy dishes reflecting the ingredients available with the changing seasons. 'Organic' is always on the menu, and only the freshest vegetables and the finest meat from local producers will make it onto your plate at Hotel Saxkjøbing.
In each season, the hotel's chef develops both 3- and 5-course menus celebrating Lolland-Falster's exquisite ingredients and offering a dining experience out of the ordinary.
Almanak
Claus Meyer's tasty interpretations of everyday home-style cooking set out in the cookbook "Almanak"  provide year-round inspiration in the kitchen at Hotel Saxkjøbing, which serves daily dishes of down-to-earth fare alongside its gourmet menus.
Open year round
The restaurant at Hotel Saxkjøbing is open year round for hotel guests, conferences and celebrations. The hotel also hosts a number of events, which you can read more about on the hotel's website.