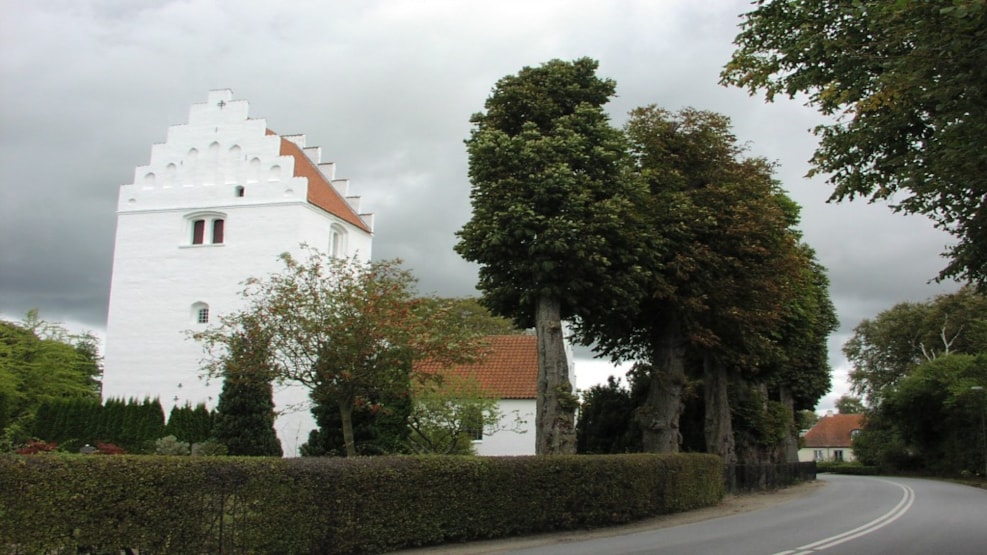 Hunseby Kirke
Hunseby Church is situated very beautiful, in a cultivated agricultural area, which was occupied and cultivated during the Viking era, therefore all the landscape names derives from that time.

The church is constructed with granite, which is now whitewashed with granite decoration. The nave and the chancel are built of a well-shaped granite quarters. The tower is younger and is built of red monk stones with granite quarters higher up on the wall. On the southern east of the nave, there is a beard, well-formed reliefhoved and down the ground, a rosette.

The church belonged to the crown before the reformation.

On the southern side of the church, there is a grave chapel, which was constructed in 1880 for Knuthenborg.
VisitLolland-Falster © 2023