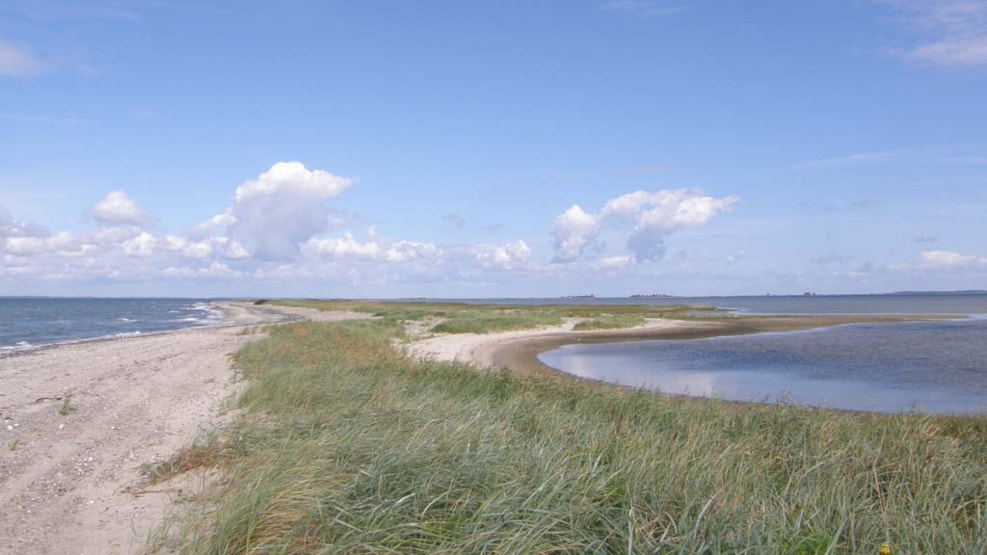 Inshore fishing - Albuen
Season:
Sea trout, flounder and cod from autumn to early spring. The outermost part - the sand isthmus - at "Albuen" is closed to access during the bird breeding period of March 15-15th July. You should also move with care in the rest of the area due to the breeding birds.
Fishing area:
You can fish all the way to the tip, a distance of approx 7 km. On the inside of Albuen there are more shallow waters and you can cast out over the eelgrass. This site may be fine in the early spring and autumn. Waders are necessary.
Weather conditions:
The waves rise quickly and the water becomes unclear when onshore wind is present.
Important:
"Albuen" is a very important breeding place for many birds. Therefore it is important, that during the breeding season, you move with caution and avoid going into the breeding colonies.
VisitLolland-Falster © 2023