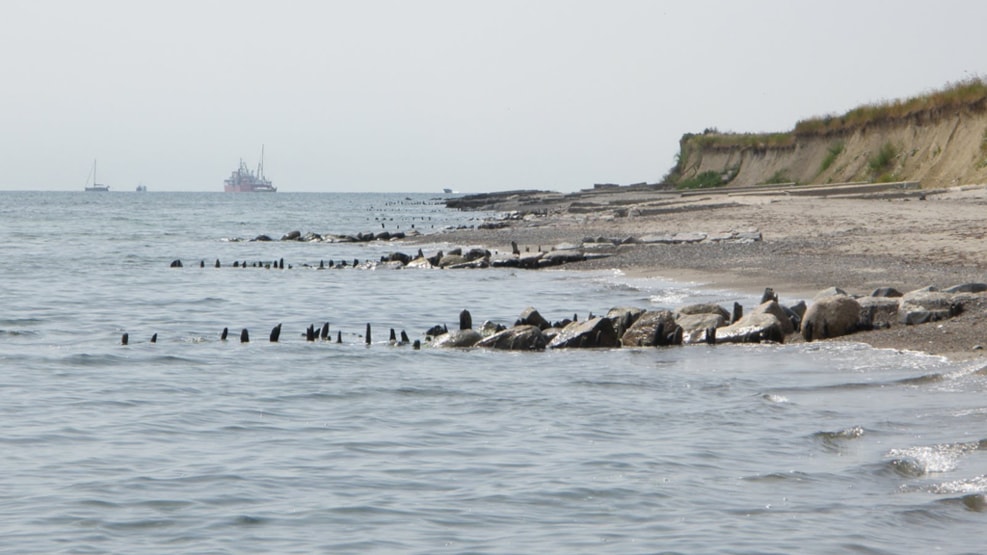 Inshore fishing - Birkemose
This place is a real 'hot spot' if you want to catch a big fish.
Season:
Spring, summer and autumn is best for sea trout.
Species:
Sea trout, rainbow trout, cod and flatfish: Sometimes mullets can be found in late summer.
Fishing area:
From the parking area by Brikemose and towards the south, there is a 2 km "bathtub" fishing area. The last stretch before Gedser Odde is deeper with wave breakers and large cement blocks in the water. Waders are not necessary, as you can fish directly from the shore in most places.
Weather conditions:
Calm weather is preferable as the water quickly turns unclear when there are waves, but a cloudy autumn day with light drizzle from the west can easily provide good trout fishing: Too much onshore winds make it impossible to fish due to drifting seaweed and sand swirling up from the seabed.

Tip:
Try fly-fishing. Try too night-fishing in August. 
VisitLolland-Falster © 2023