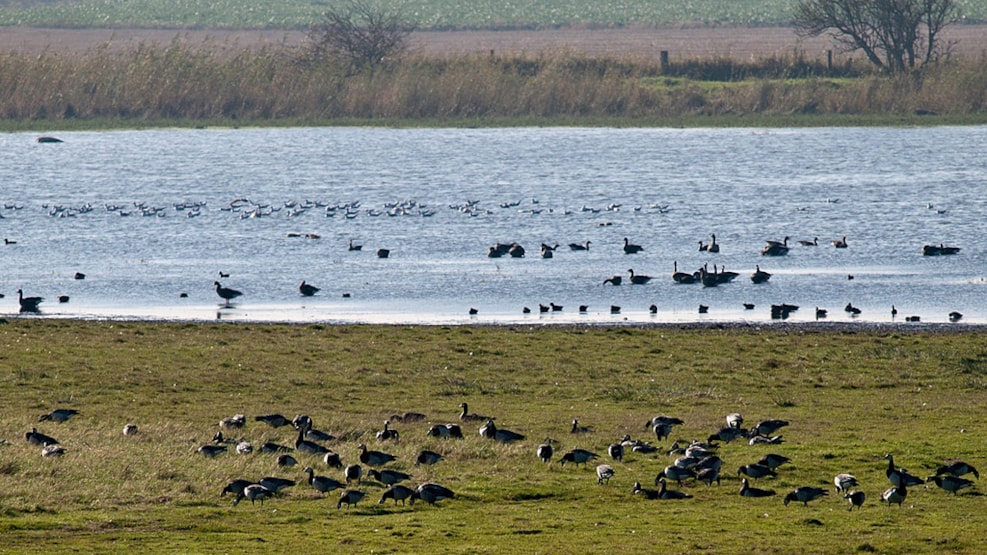 Inshore fishing - Bøtø Plantation
Season:
Spring, summer and autumn. There are often small herrings and sand eels which are food for sea trout. During certain periods - from summer to autumn - insects are blown from the forest out to the water. Try then with dry flies or foam flies.
Species:
Sea trout and garfish.
Fishing area:
You can fish from and around the wave breakers, located approx. 300-400 m from the car park and towards the south. There are also several tubs that are worth trying out at dusk. Waders are necessary.
Weather conditions:
Best in slight southerly or southwesterly winds.