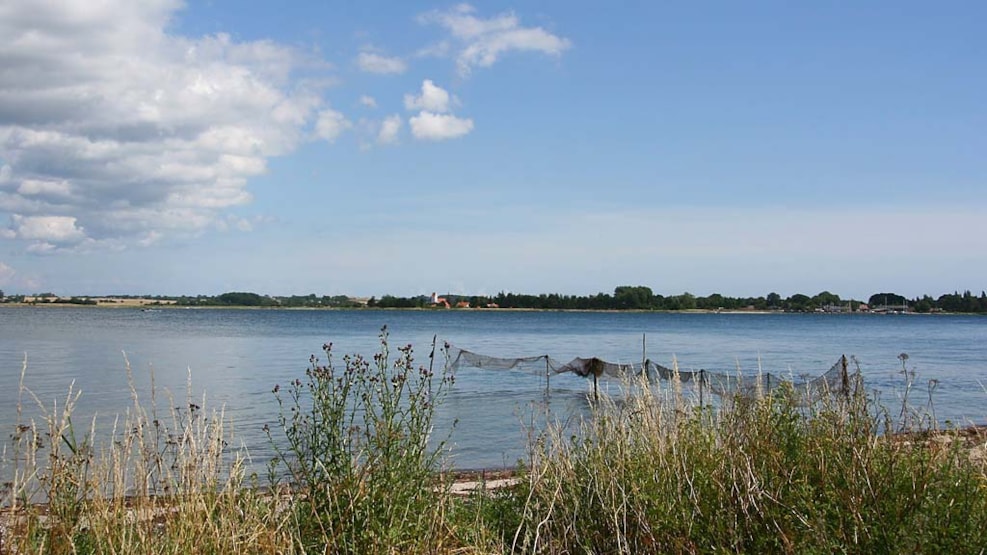 Inshore fishing - Grønsund
Season: Spring, summer and autumn are best for sea trout.. The chances for sea trout are best when fishing in shallow water on both sides of the bridge. In summer there are sometimes chances of rainbow trout. They stay east of the pier, where they are best caught with fly fishing gear or with bombarda and flies. Cod and flatfish most of the year. In the summer there is likelihood for perch which can be caught from the pier. The best bait is earthworms light flat fish tackle.
Species of fish: Sea trout, rainbow trout, garfish, perch, cod and flatfish
Fishing area: You can fish from the bridge and towards the east. From the bridge you can cast out to approximately 20 meters depth. There may be floating eelgrass and strong currents that make this place virtually impossible to fish effectively. You can fish right up to and around the tip of the land.
Tips: From both the pier and the shore there is deep water close to the shore, so this is a place where you can fish without waders.
Weather conditions: Strong onshore winds moderate the fishing. Experience shows that the trout is easiest to catch when current flows eastwards, combined with high tides.
VisitLolland-Falster © 2023