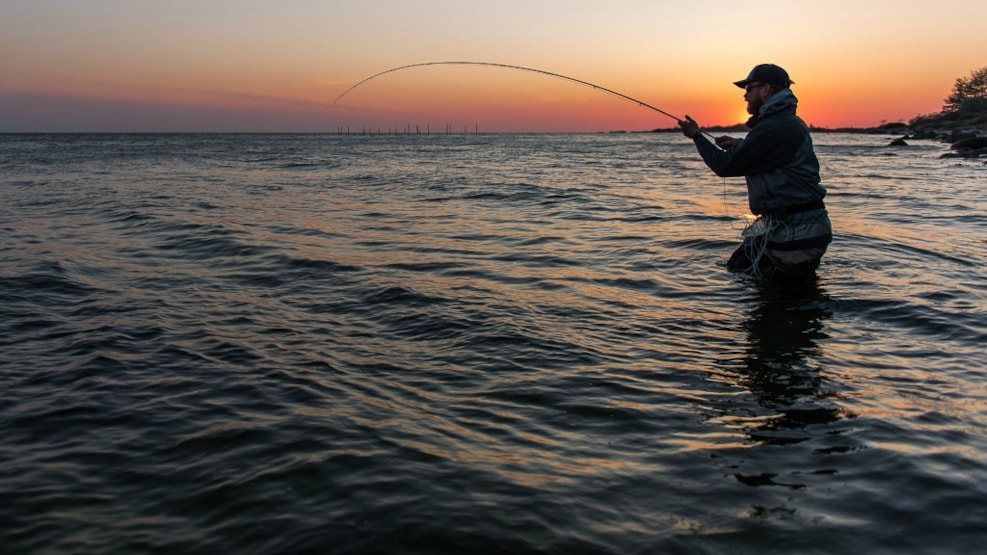 Inshore fishing - Halskov Vænge
Season: Spring, autumn and mild winters are best for sea trout. Garfish can be found in May-June.
Species:
Sea trout and garfish.
Fishing area:
You can fish 1 km to either side of the small parking lot. To the north there is a long and relatively deep "bathtub", which in mild winters as well as early spring, give a good chance of some great sea trout. 70-80 meters out from the "bathtub" is a long sand and stone bank, which can be reached at low tide. From here you can spin fish outwards over deep water, or flyfish inwards in the "bathtub". This is a good spot for sea trout in the early spring. South of the parking area you will find some nice mixed seabed with rocks, sand and seaweed. Here the fish swim close to the shore.
Weather conditions:
The site does not tolerate much onshore wind before the water becomes unclear and large swells come rolling in. It takes a few days before the water is clear again and allows fishing.
VisitLolland-Falster © 2023