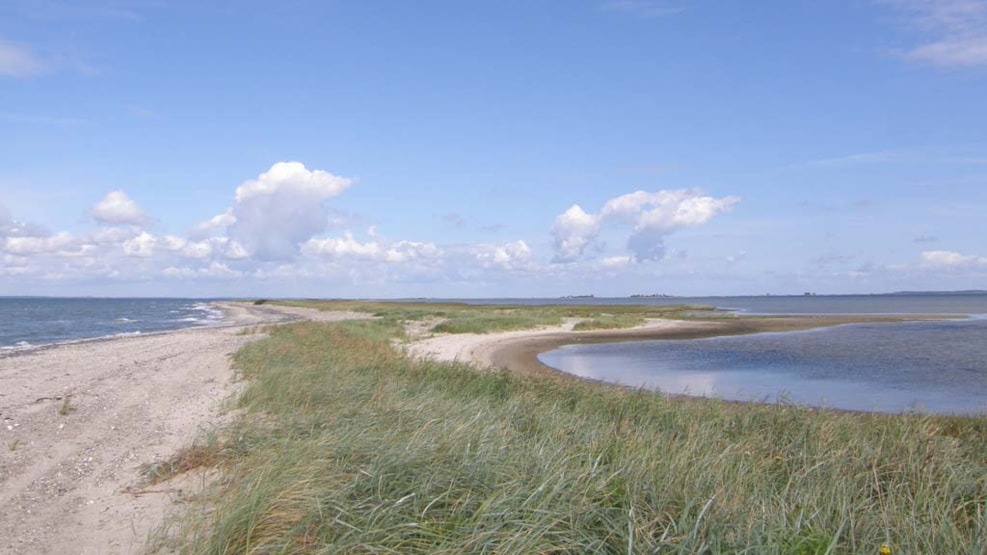 Inshore fishing - Hestehoved
Season: Year round fishing ground for sea trout, high season is spring and autumn. In the summertime fishing is best in the evening, night and early morning. Good garfish ground in May-June.
Species: Sea trout and garfish - and slim chances of salmon.
Fishing area: The migrating sea trout come close to the shore. In the area around the tip of the land, there is a very varied sea bottom with rocks and seaweed. Going south, there is a fine sandbank to wade on. It reaches down to Stubbehage which is the next fishing ground.
Tips: In some places it is an advantage with long throws, as eelgrass belts are far out. Waders are always an advantage, but not necessary in some of the places.
Weather conditions: Strong onshore winds will compromise the fishing, whilst offshore winds make wading easy on sandbanks and reefs, and also give the opportunity for long throws. Strong current may occur.

To reach the fishing ground you have to walk approx. 2 km through the forest. Motor vehicles are not allowed. You may if you wish, bring a bike.
VisitLolland-Falster © 2023