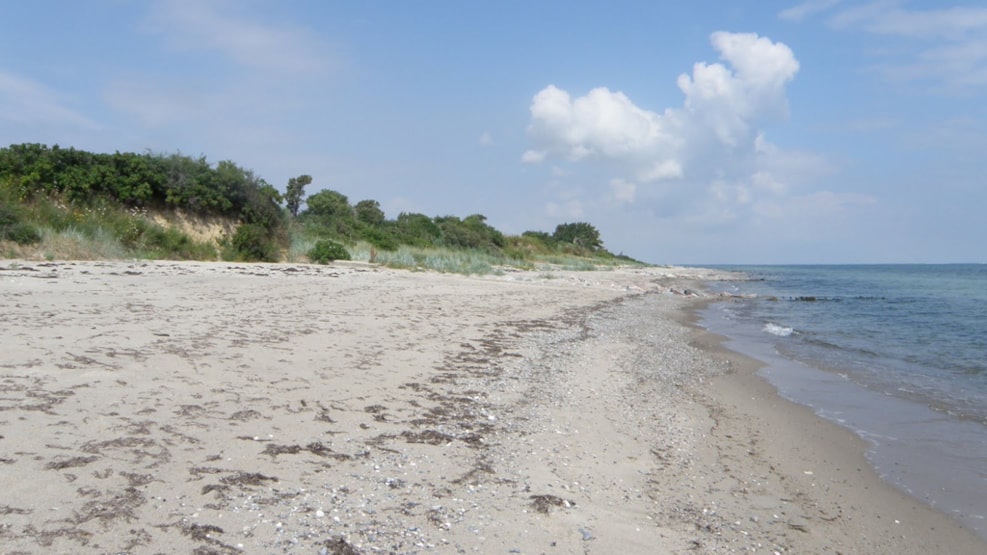 Inshore fishing - Skansen
Season: All year for sea trout, but optimal in spring and autumn. In the summertime fishing is best in the evening, night and early morning. This is also a good spot for fly fishing.
Species of fish: Sea trout and garfish
Fishing area: From Skansen and north (Abildgård Vig), you can fish on a long reef, but beware - the reef consists of large rocks and holes. Towards the south small land tips and coves replace each other all the way down to Hestehoved.
Tips: This is a known sea trout area. Fishing with long casting flashes of 18 to 27 grams is recommended. The sea trout is found close to the shore and further out. Some of the areas are difficult to wade due to large stones; therefore a wading stick can be of great help here. Waders are necessary.
Weather conditions: Strong onshore winds and strong currents can make fishing completely impossible.
Important: To reach the fishing area you have to walk 1.5 km through the forest. Motor vehicles are not allowed. You may if you wish, bring a bike.
VisitLolland-Falster © 2023