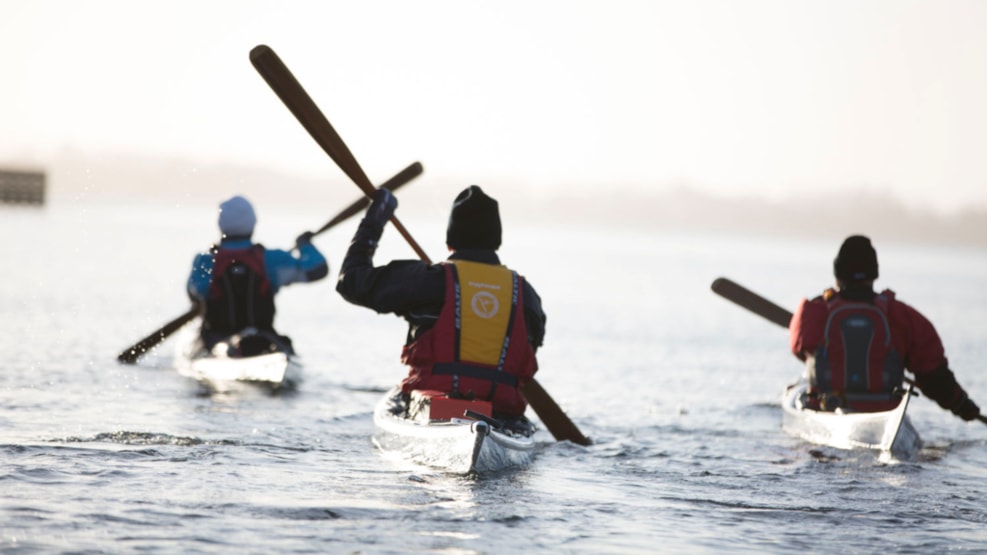 Kayak Trip: Enehøje tour, 3 - 8 km
TOUR ENEHØJE – 7,5 KM FROM NAKSKOV – 3 KM FROM LANGØ – 4,5 KM FROM HESTEHOVED - 8 KM FROM ALBUEN BEACH
Did you know, that you can see this route and many other nature experiences in the app "Naturlandet". The app can be downloaded in App Store or Google Play. All information is accessible in English, Danish and German – the app is FOR FREE.
Special conditions:
There is very shallow water north-east of Enehøje. Northern and southern tip is rounded in good distance because of shallow water.
Enehøje:
The island is owned by the state, so there is public access to almost everything. However, the buildings and the areas near these are privately owned and the northern tip is closed to traffic during the bird breeding season 15/3 - 15/7, but otherwise, you can enjoy life on a "deserted" island.
TOUR DESCRIPTION/EXPERIENCES:
Like a breakwater the almost 3 km long island of Enehøje lays on the edge of Langeland Belt and protects the other smaller islands in the fiord against big waves. The name of Enehøje (Lonely hill) fits nicely as the island's highest point extends 16 meters above sea level. Enehøje is actually the highest point in a radius of 17-18 km. Enehøje can also offer the best beach of the fiord. The beach can be found on the island's west coast. Water can be found at the farmhouse in the center of the island.
Practical information:
Nearby toilet facilities are found at Tårs, Albuen, Enehøje, Hestedhoved and Langø. Fresh water is found in the same places, except at Albuen where you will have to bring fresh water yourself.
Information about tents and shelters can be found on the app "Shelter" and shopping options are only possible at Nakskov Fjord Camping and in the city of Nakskov.
Many of the islands and islets in Nakskov Fjord are protected and please pay particular attention to the breeding season where some of the islands and islets are "closed".
Find a map of the area here.
VisitLolland-Falster © 2023