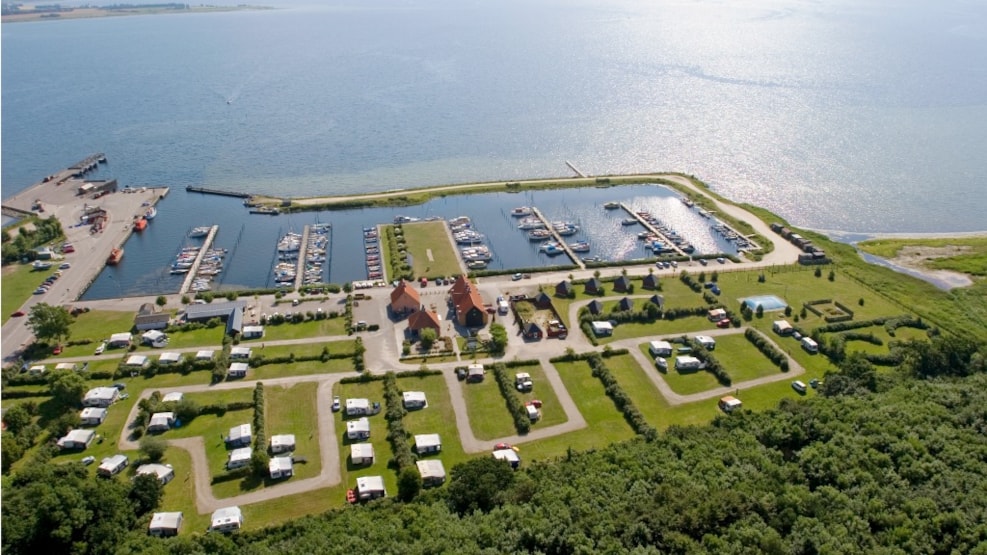 Kragenæs Habour
Kragenæs Marina Lystcamp offers superb modern facilities to suit all ages.
The inlet to Kragenæs Marina is again 3 meter deep

The campsite has a playground with mini cycles and a bouncy cushion, a barbecue area, mini-clock golf and free wireless Internet. The harbour is in an utterly unique scenic location facing Smålandshavet and backing onto "the Lolland Alps", opening up an array of fascinating potential excursions.

You can hire bicycles and explore the Glentehøj gallery grave, the Kong Svends Høj passage grave, or the ruins of "Ravnsborg". If you're into shopping, there are bus links to Maribo and Nakskov. There is always plenty of space in the harbour, even in the evening, so you can enjoy your day on water.