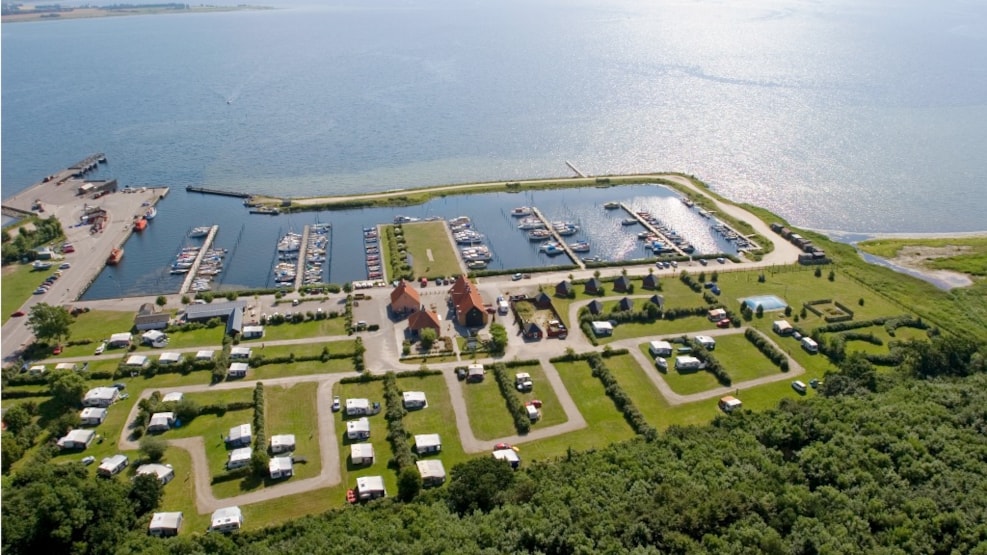 Kragenæs Marina Lystcamp
Camping very close to the sea called Smålandshavet, to the marina and to the ferry berth. The most modern facilities and a quiet camping ground with good activities both for children and for adults. Wireless Internet for free and cottages with a view of the sea. The small ferries to the islands Fejø and Femø are sailing from the harbour. Rent a bike in the reception desk and do enjoy a day on one of these islands with all their apples. Guided tours with a sailing ship from the harbour. Do pay a visit to Knutheborg Safaripark, to the Middle Ages Centre, to the manor houses, to the castles, to Fuglsang Art Gallery, to the gardens and much more. It is always worth to pay a visit to Lolland.

Novelty: Newly built Clock Golf – fun for the whole family.
There are 2 slipways.
VisitLolland-Falster © 2023