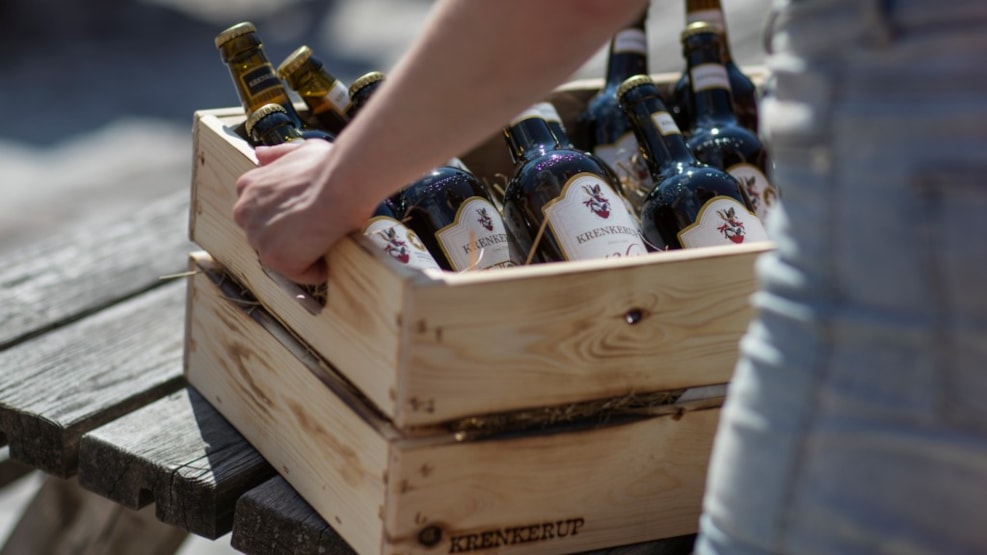 Krenkerup Brewery & Brewpub
Stop by the award-winning Krenkerup Brewery and the adjacent 'Krenkerup Traktørsted' brewpub to enjoy a freshly-tapped draught beer in a cosy atmosphere.
Liquid Gold
Krenkerup Brewery is known for its tasty, quality beers made from the purest ingredients, and for its abundance of passion and tradition.  The brewery's beers have repeatedly won industry awards, and it is currently known for brewing Europe's best stout.
Enjoy events throughout the year, including beer tastings, live music evenings and communal meals. Take the opportunity to tour the brewery and see how the brewmaster works to create the highest-quality beer for your glass.
Food for the soul
The brewpub serves a light lunch, the perfect accompaniment to one of the brewery's beers or a soft drink from another of Lolland-Falster's local producers.