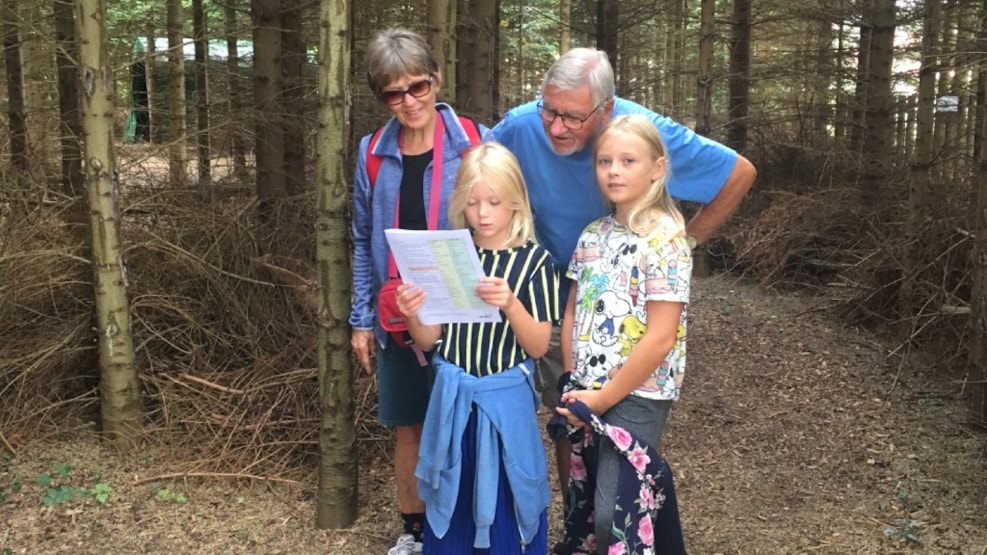 Labyrinth Lolland-Falster
Get lost in nature.....
..... and find your way using your knowledge. A day in the maze Labyrinth Lolland-Falster is a day full of entertainment, exercise and a lot of fresh air for the whole family.
Take the family on a different picnic
In the deep pine forest, calm reigns - only interrupted by singing birds and laughing noises from visitors who eventually found their way through the maze.
Labyrinth Lolland-Falster invites you on a different kind of tour for the whole family, where you can enjoy your way through the woods, while testing your knowledge about various topics with varying  difficulty levels. Young and old contribute with their knowledge, and your answers will decide if you find your way through the maze.
On your way through the maze, you will come across the handmade wooden sculptures of H.C. Andersen and a number of his fairytale characters. You can also take part in creating the story of the maze by making your own wooden ball by the memory trees.
Time for a break?
Don't worry if you need a break. Labyrinth Lolland-Falster has some areas with different activities, where you can take a break from the maze. Here you can compete against each other with different challenges, or just relax and enjoy nature.
The tour around the maze can suitably be completed with something to eat or drink at the little café by the entrance.
Open from the 9th of April until the 18th of October 2020
VisitLolland-Falster © 2023