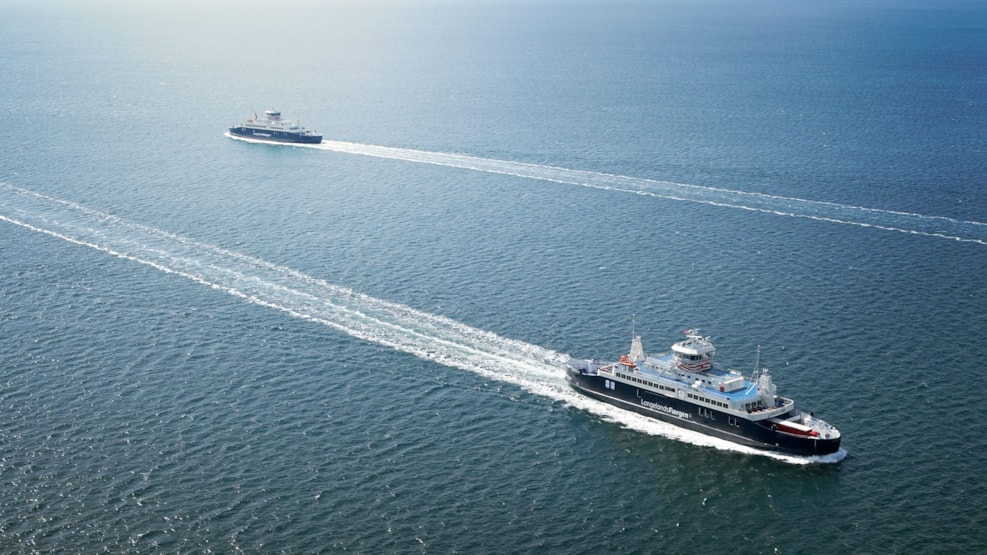 The Langeland Ferry
Sail with LangelandsFærgen to Langeland
Use the Langeland Ferry as your short cut across the Langeland Belt and avoid the unnecessarily long drive across the Great Belt. On the crossing with LangelandsFærgen on the Spodsbjerg-Tårs route, two brand new ferries have been introduced in spring 2012 which now provide a shuttle service between Langeland and Lolland. With departures every hour and three times the capacity of the old ferries, there is always space on board!
LangelandsFærgen sails between Spodsbjerg on Langeland and Tårs on Lolland. The crossing takes 45 minutes. If you click on the two destinations in the menu on the left you will find useful local information.
Take LangelandsFærgen if you are travelling on foot, by bicycle or by car
The choice is yours when travelling with LangelandsFærgen. Enjoy the break from driving, or take your bicycle to eitherLolland, Langeland or Funen where a host of unique experiences await you! Langeland and the surrounding area offer a rich diversity of music and entertainment, an interesting cultural life, delicious cuisine and lots of fun for all ages.
VisitLolland-Falster © 2023