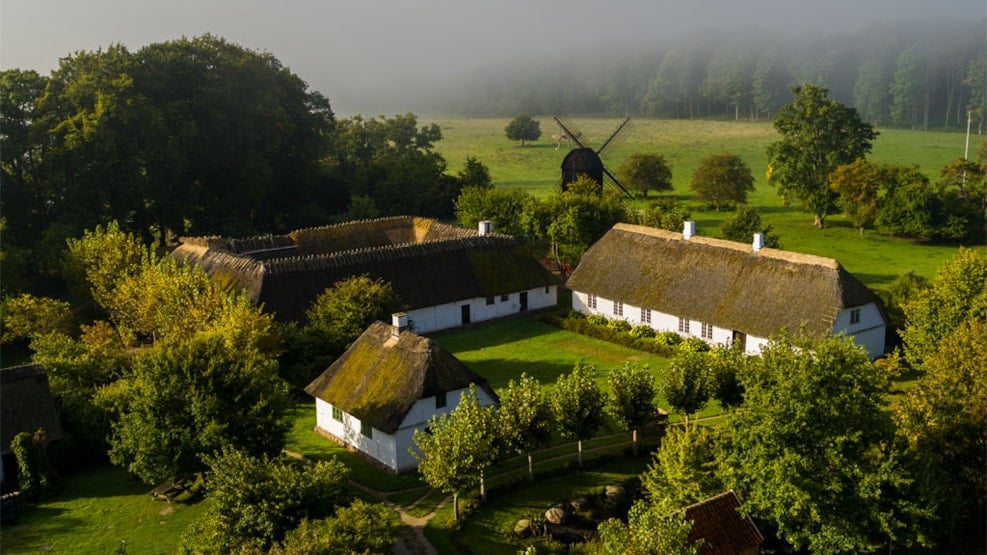 Maribo Open-Air Museum
Time travel to the 19th century
The Open-Air Museum is situated in the middle of the scenic Maribo Lakes Nature Park. A little gem that provides experiences for both body and soul.
Go back in time and feel the ambience. Visit the old half-timbered houses and discover what rural life was like in the old days. Walk through the small rooms with their low ceilings and peek behind the curtains of the beds. Take off your shoes, while inside the farmhouse and feel for yourself the different floors. Write on the blackboard in the school and enjoy the idyllic flora. Get up close and personal with the farmer, the laborer, the priest, the school teacher and the smith in the old houses, showing 300 years of building culture.
The museum houses represent different local building traditions, and in fact not two are the same. Discover and see the different houses that were all important for the collective life in a village to work.
There are ample opportunities to act out one's inner child with several different old village games and activities.
For prices, more information and activities see: www.museumlollandfalster.dk
Book tours, sandwich or coffee/cake at: booking@museumlollandfalster.dk / +45 54844400
VisitLolland-Falster © 2023