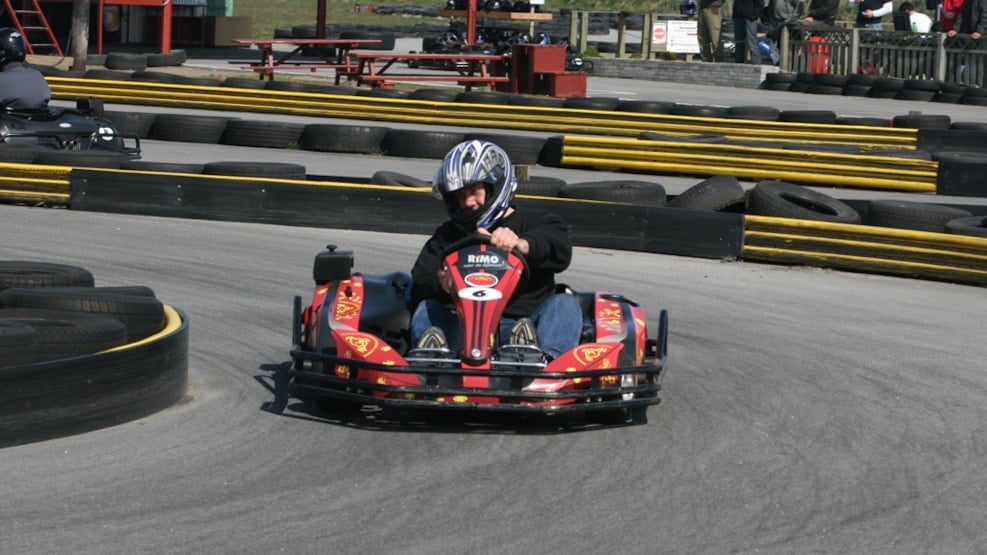 Marielyst Gokart & Paintballcenter
Marielyst Gokart Center has both an adult track and a children's track.
The adult track is about 400 m long and fully professionally equipped. You can do both practice driving, Le Mans and Grand-Prix. The cars have a top speed of 60 km/h and can be driven with up to eight cars at the same time. Also try the challenge of driving on wet track in rainy weather.
Minimum age is 14 years.
The children's track is about 200 m long and really fun for all the children. A thorough instruction is given before the drive and while driving the track is monitored. The children's go-kart provides a top speed of 25 km/h. Children must be between 7 and 13 years old and accompanied by an adult.
For the smallest 3-6 year olds, there is an independent track with small electric cars, where parents can join the track.
Paintball Center
Paintball is an activity both for boys and girls and ideal for bachelorette ies and corporate events.
The track is 11,000 m2 with the possibility of being divided into 2 smaller lanes. There is room for about 30 players at the same time. The minimum number of participants is eight. The age limit is from 16 years.
VisitLolland-Falster © 2023