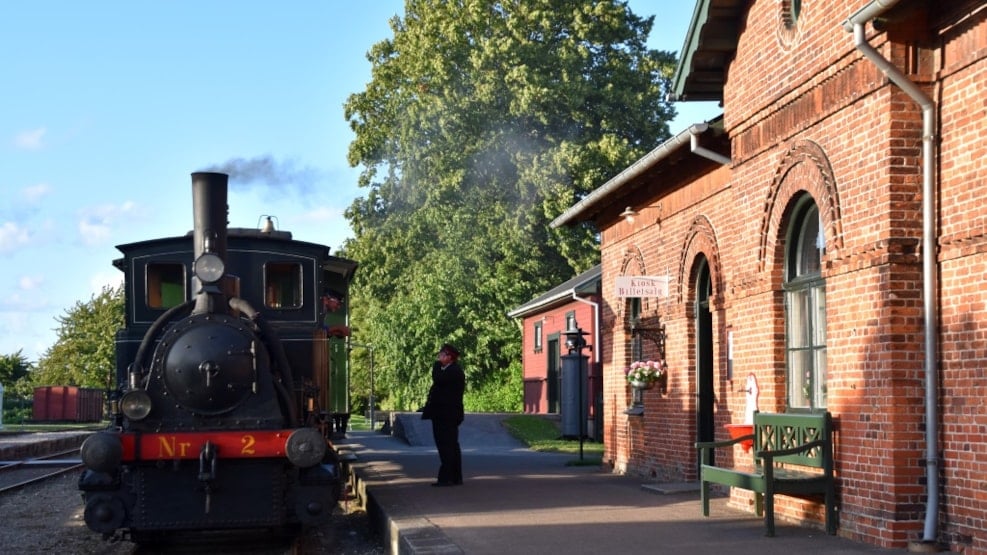 Museumsbanen Maribo-Bandholm
The Museumsbanen is running a preserved railway line on the scenic section between Maribo and Bandholm.
The trip can optionally start from either Maribo or Bandholm. The about 8 km section was opened in 1869 and is the oldest private railway in Denmark.
The old coaches are usually pulled by one of the three old steam engines. From the open platforms on the train you can enjoy the view over the fields and the green forest mixed with the smoke from the engine.
When the train arrives in Bandholm you can visit the old station and among other things see the old ticket printing machine, "Bolette", from 1874.
Trips out of the timetable can be arranged.
Bicycles and prams can be brought when there is room in the luggage van.
Special trains and guided tours must be booked as early as possible -- normally at least 15 days in advance.
You can also visit the engine shed in Maribo; apply at the tourist information centre where you can also get a timetable
Tickets are only available on the train or at Bandholm Station. Timetable and prices www.museumsbanen.dk
VisitLolland-Falster © 2023