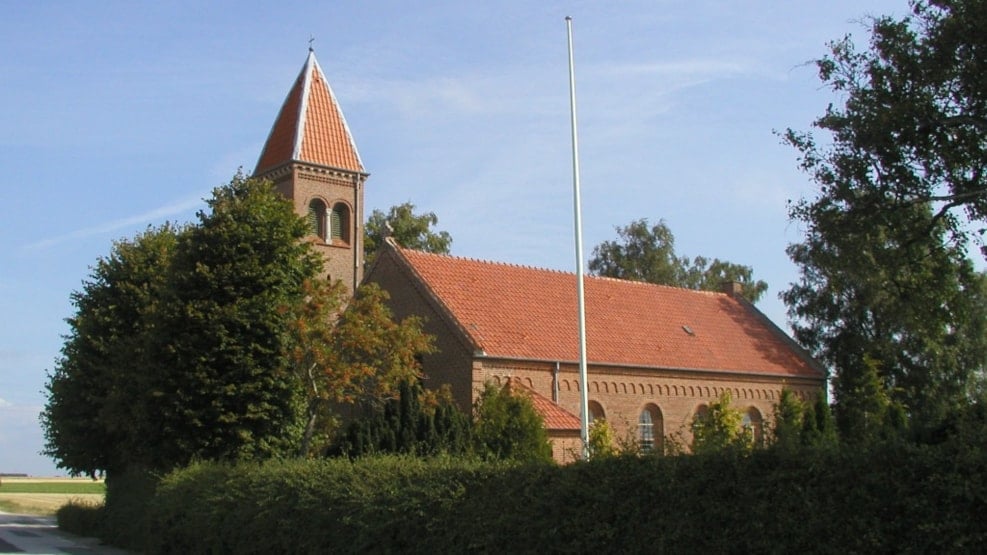 Nøbbet Kirke
Nøbbet Church is constructed by the architects C.C. Nielsen and A. Larsen.

It is built of red bricks and has 21m high tower, which was constructed separately on the northwestern corner of the church. The windows are big in a round-arched form.

Access to the church can be arranged with the gravedigger through his private telephone.
VisitLolland-Falster © 2023