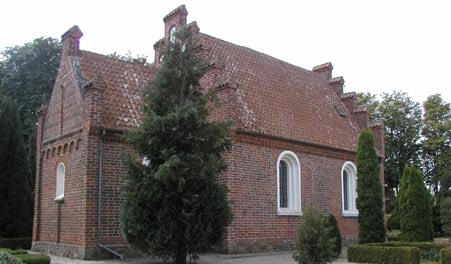 Nordlunde Kirke
A small community church, which was an annex building next to the main parish church and was used as a chapel.

Nordlunde Church was built in 1200th century, beautiful and without a tower. It is constructed with red Mediaeval bricks. The chancel gable is embellished with brick-ornaments. The church?s bell was set up on the west gable.

Further until in 1688, Nordlunde Church was still an annex church combined with Vesterborg.

The altarpiece dating from 1864, which represents Jesus and the Samaritan in Sikar was painted by N.A. Lutzen.
VisitLolland-Falster © 2023