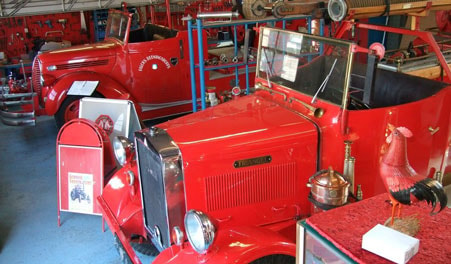 Nykøbing F. Firemuseum
The Fire Museum is a local historical collection and the mainsubject is the rescue service. Experience the big red fire engines and get your childhooddream fulfilled. See the long fire escape and also the very long fire hose. The collection of fire engines is from the 20th century and it is absolutely worth a visit.

It is possible to arrange special openings.
VisitLolland-Falster © 2023