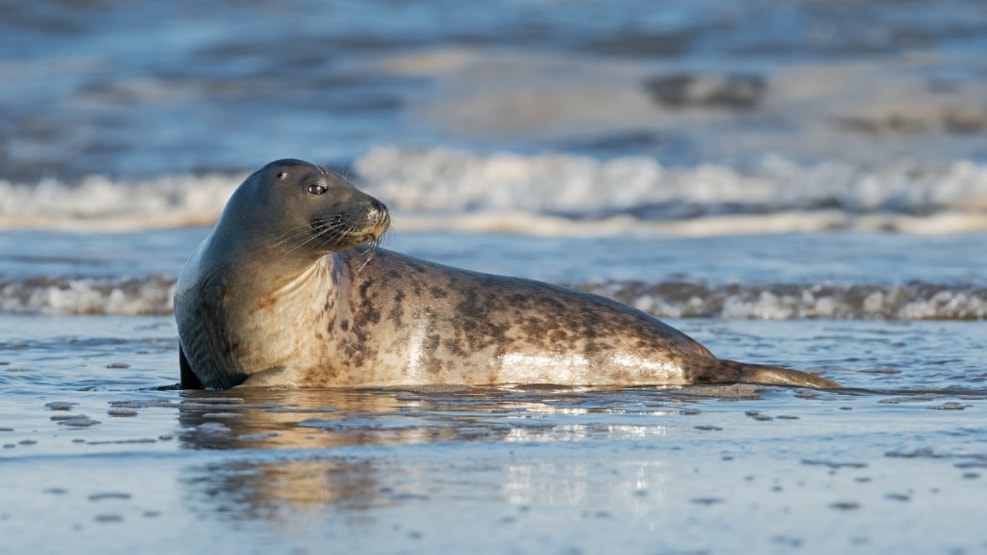 Nysted Seal Safari
Without doubt a really unique nature experience for all ages in the waters around Rødsand, approx. 1 hour by boat from Nysted harbour.
Come along, enjoy the fantastic trip on the vessel Drost and watch some of the around 600 registred seals in the area which forms part of the wildlife reserves stretching from Hyllekrog to Rødsand along the southern shores of Lolland.
Around Rødsand you can see harbour seal and grey seal – the population of grey seals being Denmark's largest. You will see seals sunbathing on the sandy areas while others swim around satisfying their curiosity surfacing and watching you for a while before diving again.
Please, find more information and book your tickets on www.nystedsealsafari.com
On some trips you will be joined by a nature guide. All guests will receive a pamphlet on the area and the waters, the wildlife etc.
For booking and tickets visit the website.
VisitLolland-Falster © 2023