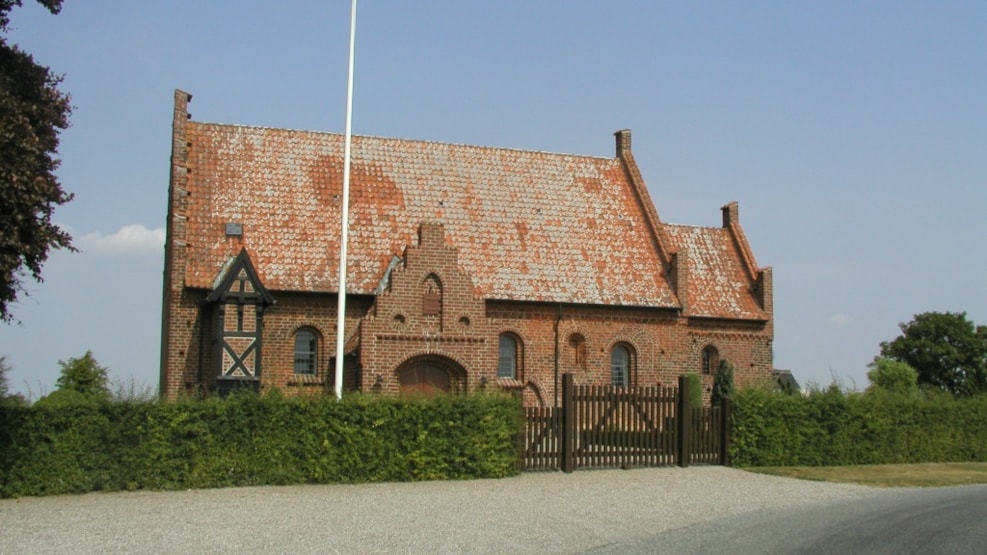 Olstrup Kirke
The church is consecrated to St. Laurentius.

In its architectural respect just a little gem.

There are chalk paintings on the eastern wall.

Altar pillars from 1500th century representing St. Laurentius.

Close to the church you will find The Sct. Olufsspring, which was a place of pilgrimage in the Middleage.

The baptismal basin, possibly originally a holy water stoup.


VisitLolland-Falster © 2023