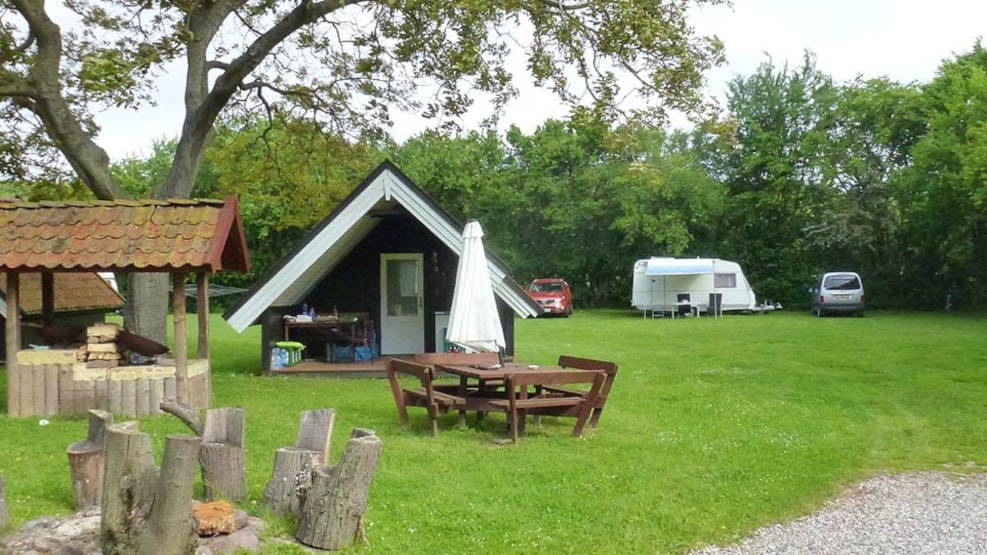 Onsevig Camping
A small close planted camping site close to a small harbour, wood, beach and s.o. Big comfortable cabins to rent the whole year. For people who love unspoilt nature. Peace and quiet. The place is very fine for sportanglers.
Facilities:
bath, electrical facilities, common room, tv, facilities for cleaning fish, phone,possibilities for sending or receiving telefax,possibilities for windsurfing 1 km outside the camping ground, restaurant, outdoor grill, outdoor fireplace, freezer for selfcaught fish, landing stage, bathing jetty. Possibility for booking in advance.
Prices for adults DK 40,- and children (0-11) DK 20,- .

The biggest town from here is Nakskov.
VisitLolland-Falster © 2023