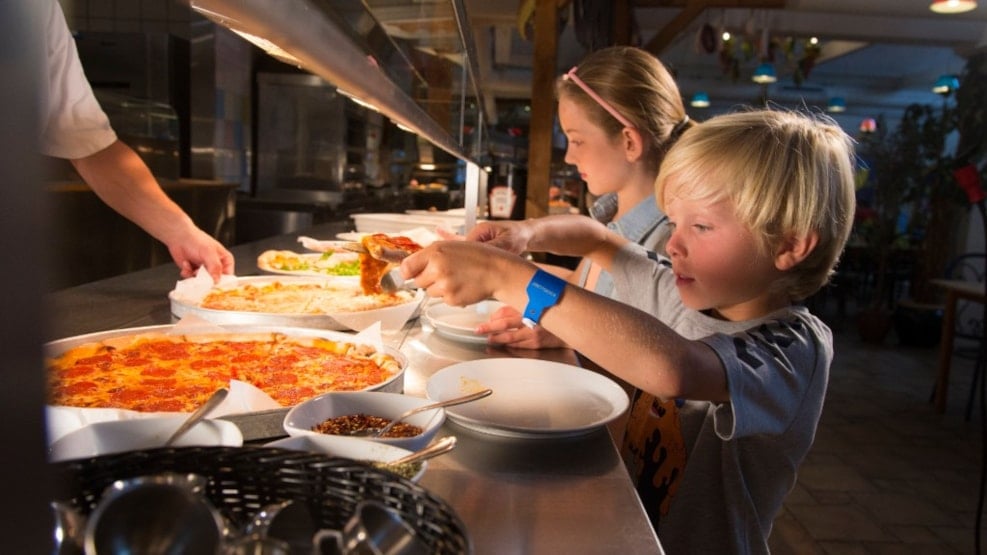 Restaurants in Lalandia in Rødby
The popular holiday centre offers several cosy and child-friendly Restaurants.
Visit the child-friendly Ristorante il Bambino, which offers delicious Italian-inspired food prepared in an open market kitchen.
Or head for family-friendly Restaurant Bone's, with its tempting spare ribs, steaks, great salad bar and appealing children's menus.
All the restaurants at Lalandia are child-friendly and cosy with a Mediterranean atmosphere. Several of the restaurants offer views over the arcades. Some of the restaurants also have play areas with fun activities where children can play once they have finished eating. This allows mum and dad to stay and enjoy their meal in one another's company at a leisurely pace.
If you need something quick to eat, Lalandia also offers great cafés and restaurants where you can get delicious food from a varied menu. The food can be enjoyed on the spot or you can take it with you. It is also possible to get a take-away from Bone's, so you can enjoy the juicy meat and delicious salad in peace and quiet back at home.
Read more here
VisitLolland-Falster © 2023