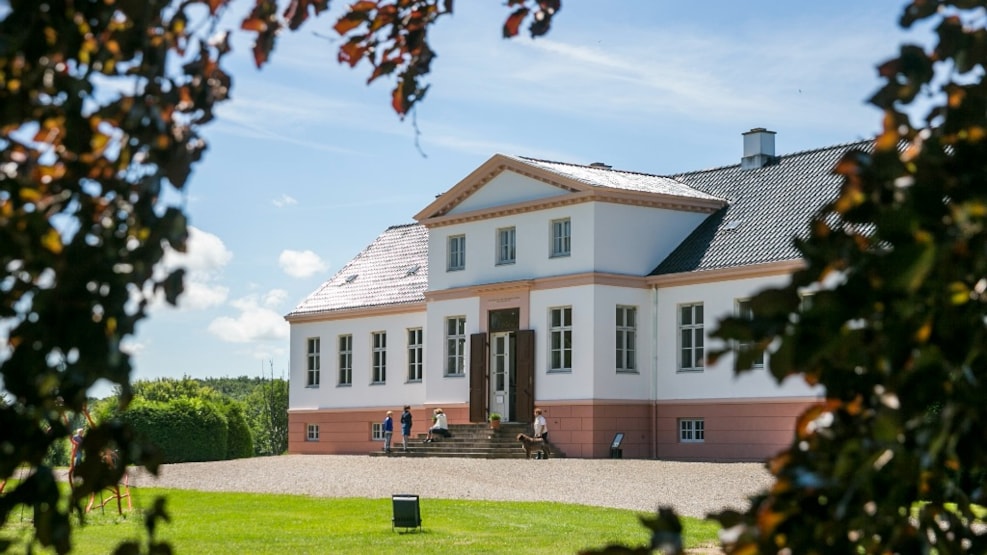 Reventlow Museum Pederstrup
Welcome to the manor house Pederstrup. The private home of Prime Minister and social reformist C.D.F. Reventlow and the birthplace of modern Denmark.
The Reventlow Museum is situated in the center of Reventlow Park, inviting you to partake in idyllic walks and cozy gatherings.
C.D.F. Reventlow owned Pederstrup from 1775 until his death in 1827. Reventlow was the main force of the major agricultural reforms, including the abolishment of serfdom and the introduction of compulsory education.
The exhibit 'Manor & Landscape Lolland' introduces the visitor to the well-preserved manor landscape of Lolland, where the manor houses are spaced more closely together compared to the rest of Denmark.
At the entrance of the museum you will find a cozy shop and café.
Activities:
Open Air Service on the second day of Pentecost in Reventlow Park.
Go back in time to the year 1800and participate when "the Reventlow family moves to the countryside", June 2nd.
On June 23th we celebrate Midsummer with a bonfire in the park and flickering candles at the museum. Enjoy a special evening in the light of the candles.
Every Thursday from June 28 to August 9th it is possible to attend a public tour at. 14:00
On July 21, we celebrate the museum's 78th birthday with various activities.
Read more about the museum and events at: www.museumlollandfalster.dk
VisitLolland-Falster © 2023