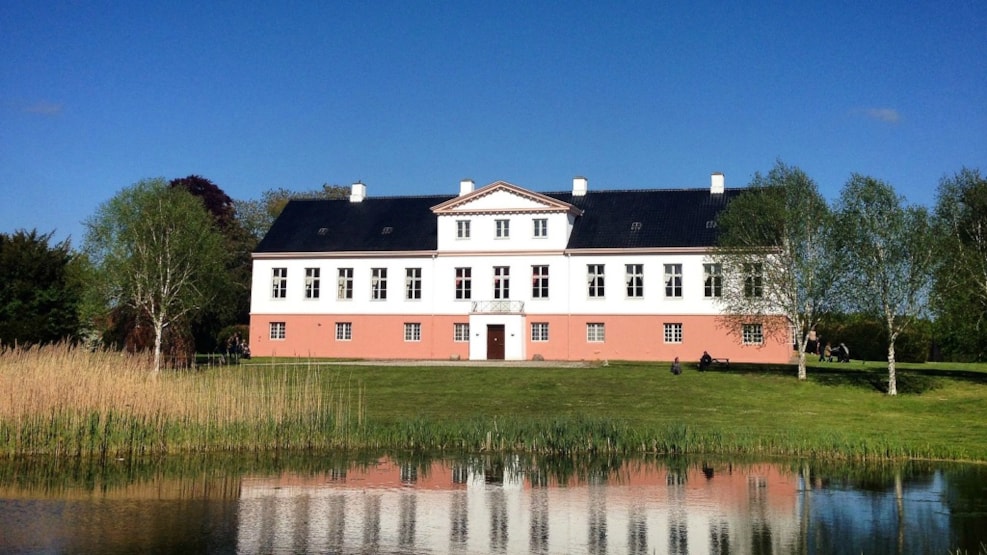 Reventlow Park
Reventlow park
Reventlow park offers beautiful nature at any time of the year. The landscaped garden at the Pederstrup manor - now the museum for the Danish statesman C.D.F. Reventlow and his agrarian reforms - contains innumerable traces of the park's more than 300-year history. Traces that become visible when you take in the view across the lakes from the young ladies' teahouse from 1834, explore the myriad of monuments in the park, or go exploring around the park's exotic trees.
The oldest known description of the garden at Pederstrup dates back to 1683. The earliest traces in the current park are, however, ten years younger and date from the then finance minister, Peder von Brandt's beautifully laid out baroque garden from 1690. The garden was built out several times in the course of the 18th century, and around 1780 the agrarian reformist and prime minister, C.D.F. Reventlow, laid a number of winding paths that, when taken in conjunction with the ice cellar, gave the garden the romantic character it retains today. In the 1870s, after the manor farm was moved, the garden was fully extended to make the current park, designed by the German landscape architect, F.J.C. Jürgens.
Jürgens' plan from 1871 used the park's natural terrain around the two lakes as its basis, and he emphasised it and made it more prominent. With a focus on the great lines, he laid out the park with extensive, softly shaped lawns, beautiful views and large, solitary trees such as chestnut, plane and Turkey oak. The different leaves of the trees give the park a special character in the autumn months.
Despite the fact that the present-day Reventlow park still bears the character of Jürgens' landscaped park, it is still possible to find traces of the garden's long history. The teahouse, ice cellar and several monuments to the Reventlow family's members contribute to the breath of history that - together with the place's natural beauty - make the Reventlow park into a popular and cultural gathering point on Lolland.
VisitLolland-Falster © 2023