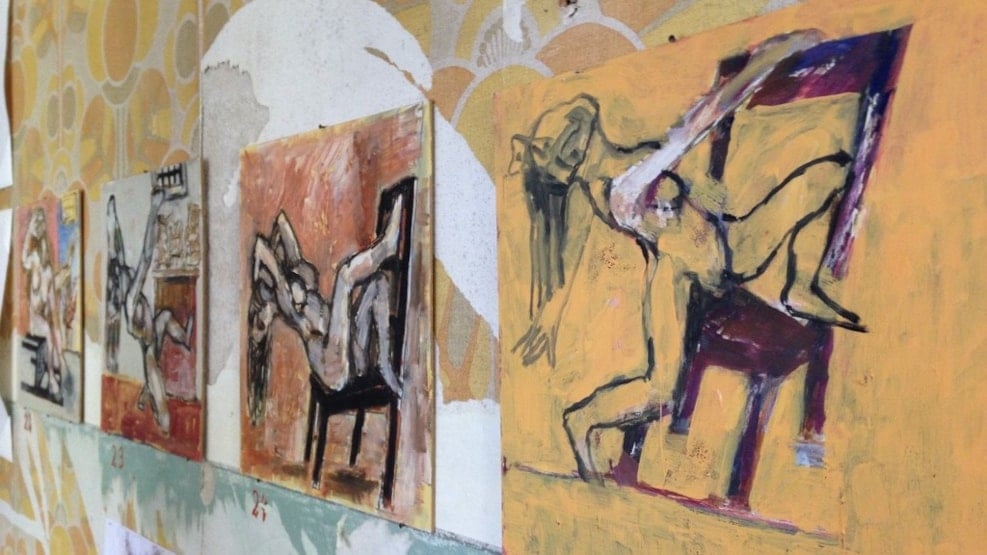 Richard Winther's House
Richard Winther købte i 1993 i en alder af 67 år det nedlagte alderdomshjem i Vindeby og boede her indtil sin død i 2007. Her havde han både atelier, workshop og bolig. I en periode malede han direkte på vægge og lofter, og således er mere end 72 kvadratmeter dækket med flere end 56 malerier.
The Motifs are nearly all taken from antique mythology as told by Ovid, describing both love and the gruesome.

These paintings sum up to a main work in Rdo's output and stand as a great and significant work both in his own generation and in Danish and European pictorial art of this period.

During the season you may visit the exhibitions mainly showing works by Richard Winther.