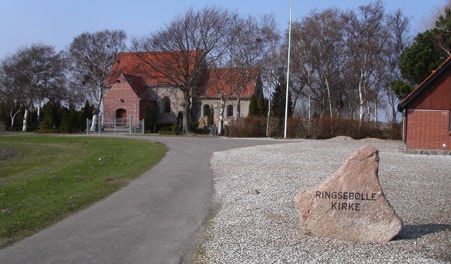 Ringsebølle Kirke
It is thought, that the church is built of Irish monks, who were sailing into Rødby Inlet.
The church was originally placed on an island, whereby the church´s yard is octagonal shaped.
Over the door there is a stone with a motive of a rider who was hunting a pagan and a bear on the run.
You can see more about the churc at the
website
 although the text is only in Danish there are lots of wonderful pictures.
VisitLolland-Falster © 2023