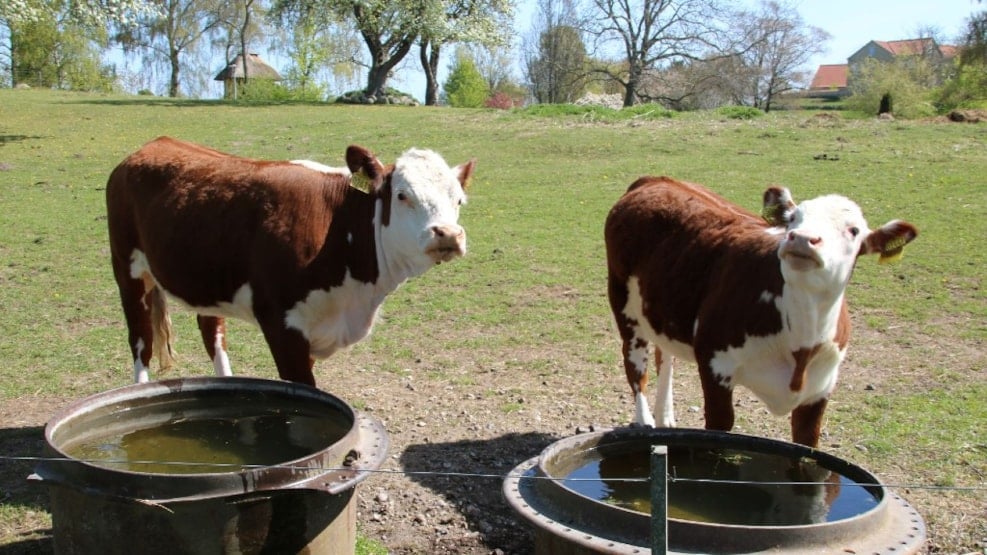 Saxenhøj ecological farm and farm shop Saxenhøj
Welcome to Den økologiske Besøgsgård og Gårdbutik (The ecological farm and farm shop Saxenhøj)

Den økologiske Besøgsgård og Gårdbutik is part of the social company Saxenhøj, that works with employing, educating and job test humans with social and mental handicaps.

Saxenhøj is located in Saxkøbing in the wonderful nature. This ecological farm runs about 50 ha ecological farmland with a lot of different animals such as cows and horses, goats and sheep, open land pigs, donkeys, ducks and peacocks. We have an animal pensionat with rabbits and canaries.

You are welcome to look around on the farm on your own watch the animals and the nature surrounding it. The farm is open every day for visitors between 08:00-15:30 o'clock. 

If you visit us during the opening hours of the farm shop (see details), then feel free to ask if there is time for taking children on a trip on a horse led by hand or ask for a guided tour.

Take your time to visit the rest of Saxenhøj where we, among other things, have an ecological plant nursery where the seasonal vegetables are sold along with a wide selection of flowers the whole year round.

The other stores on Saxenhøj are certainly worth to visit. Like the creative workshop, the leather workshop and our IT workshop where different print on order is made.

Bring along your picnic basked and enjoy your lunch on a silent location in the park of Saxenhøj.

Sometimes we also do barbecues with tasty ecological sausages and bread on a stick is made over the open fire.The animals on the farm, the amazing nature, the waterfront and historical buildings in and around Saxenhøj will give you the opportunity to spend a wonderful day with your family!