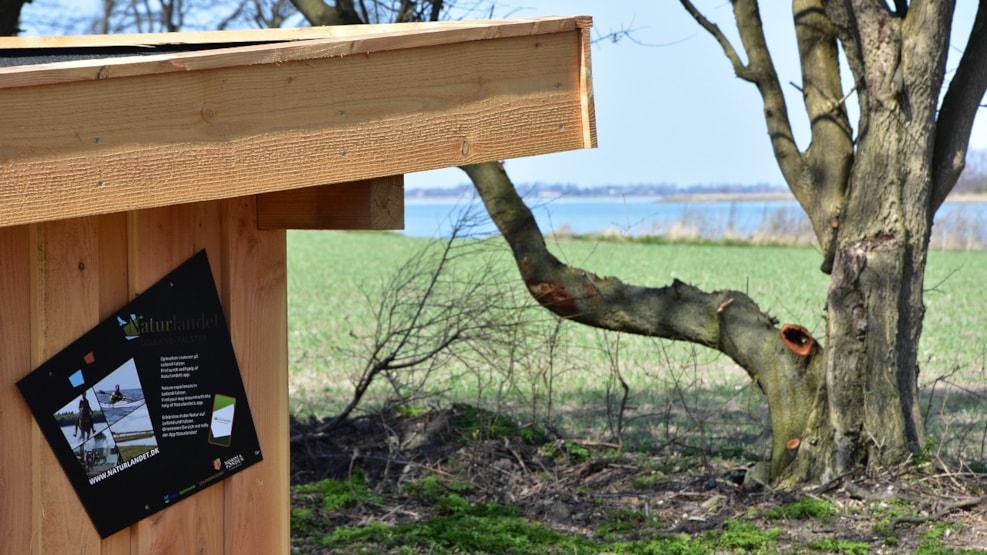 Shelter site - Askø
North of Lolland's coast there is a nice little island called Askø, located in the middle of Smålandsfarvandet. The island has a wide range of nature and culture experiences you can enjoy, and now it has gotten its own shelter site too, at the old school. The area has a nice grill site, campfire site, outdoors charging access, a pétanque field and a small soccer field.
The shelter site consists of two spacious shelters with room for 5 people in each shelter.  If you want to sleep in a tent, please refer to the harbor's tent site.
You can take the ferry from Bandholm, click here to see the ferry schedule. It is recommended to book seats in advance during the summer, or if you want to bring your car. However, it is suggested to park your car at the harbour in Bandholm, and then walk or cycle while getting around the island.
The locals have made a nice map of Askø and Lilleø, click here to see all the islands' facilities. Askø has its own grocery store, see information and opening hours here.
Read more about Askø shelter site at Book en Shelter. See also a full overview of Naturlandet Lolland-Falster's many shelter sites here.
Get access to more exciting outdoor experiences in Naturlandet's app.
VisitLolland-Falster © 2023