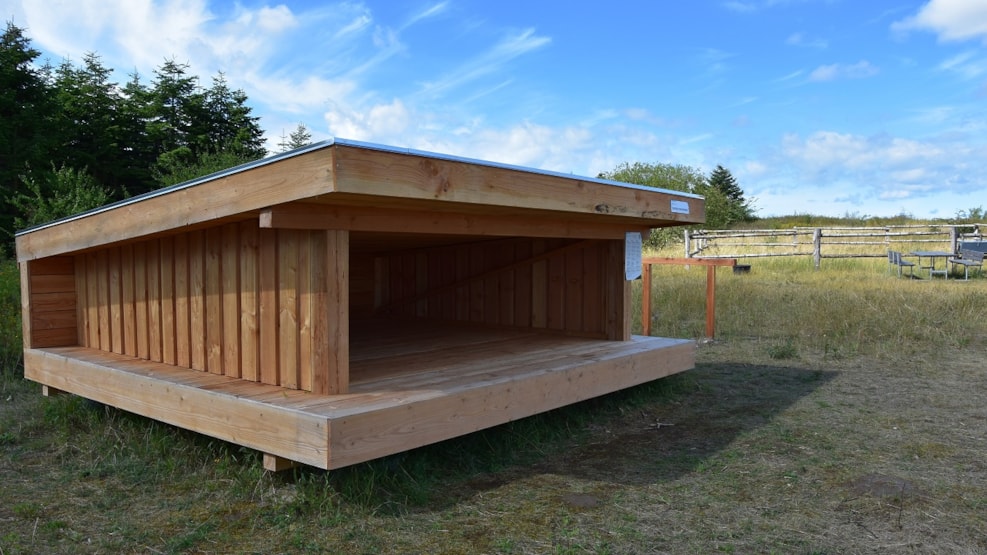 Shelter site - Bavnehøj Fritidsområde
In the spacious old gravel pit near Nørre Vedby you'll find two lovely shelters within the bustling recreational area. Nature is busy reclaiming the area, and you'll find beautiful flora and varied bird life there. Locals use the area for activities such as dog training, Scouting and bird watching. There is a TREC-field for horses, and the big shelter has a horse enclosure directly by it, so that horses can comfortably spend the night together with their humans. Bavnehøj Fritidsområde is an important pitstop for many of the big recreational routes, such as the national cycle route 7 and our big Naturlandet Rundt adventure route.
This site consists of 2 shelters, it is not permitted to set up tents in the area.
The nearby town called Nørre Alslev has several grocery stores, pizza shops, a pharmacy and a swimming pool. The station has trains towards Copenhagen, Nykøbing, Rødbyhavn and Nakskov, as well as busses going to local villages and towns. Nørre Alslev is located 3 km from Bavnehøj Fritidsområde.
Read more about Bavnehøj Fritidområde's shelter site on Book en Shelter.
Get access to exciting outdoors adventures on the Naturlandet app.
VisitLolland-Falster © 2023