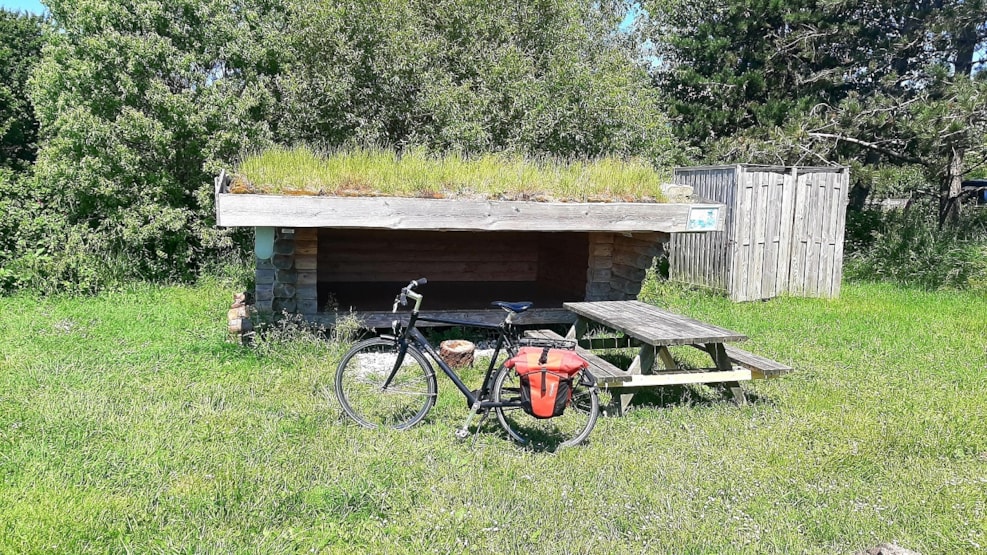 Shelter site - Bruserup Naturteltplads
Sleep comfortably to the soothing sound of the waves! This wonderful shelter and tent site is located at the beach, Bruserup Strand, and is less than 20 meters away from the Guldborg Sund strait. There are primitive shower cabins available to the site's visitors, as well as toilet facilities, a campfire site and drinking water. The area has a lovely beach and is perfect for swimming. Angling is allowed, and you can easily arrive in kayak – in short, it's the perfect choice of accommodation for all water lovers!
You can buy groceries in Marrebæk 3 km away, and further east you'll find the tourist gem Marielyst. Marielyst offers lots of shopping and dining options, as well as other fun activities, especially in the tourist season.
Read more about Bruserup's tent and shelter site on Book en Shelter.
Get access to exciting outdoors adventures on the Naturlandet app.
VisitLolland-Falster © 2023