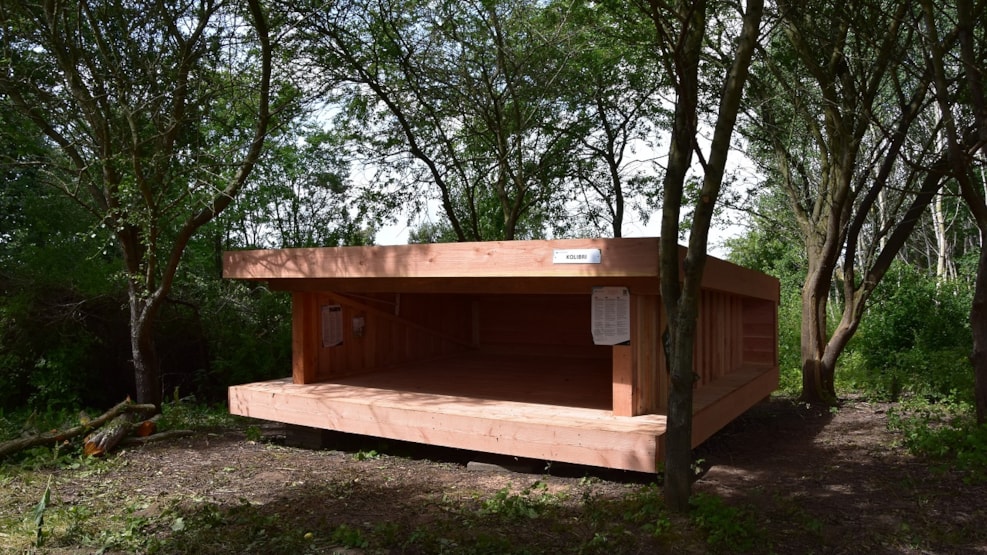 Shelter site - Bursø Grusgrav
This shelter site is a true treasure for anyone who enjoys beautiful nature, and still prefers having excellent facilities available. The shelter site has a newly built primitive toilet, multiple picnic tables, and is a great spot for angling. A short distance from the site, there is drinking water and charging facilities available at the scouts' club house. The area is right along the famous trail Jernbanestien and the national cykel route 8, and is therefore an excellent choice of accommodation for cycling tourists.
This site consists of 2 shelters, it is not permitted to set up tents in the area.
Bursø Grusgrav is a former gravel pit, which has turned into a beautiful recreational area with gorgeous nature. Angling in the lake is permitted, and it is a nice spot for birdwatching too. If you would like to explore beyond the immediate area, then you can take the trip to Maribo and Holeby, where grocery shopping is available, as well as cultural and historical attractions. The cities are about 5 km away from the shelter site, in opposite directions.
Read more about Bursø Grusgrav's shelter site on Book en Shelter.
Get access to exciting outdoors adventures on the Naturlandet app.
VisitLolland-Falster © 2023