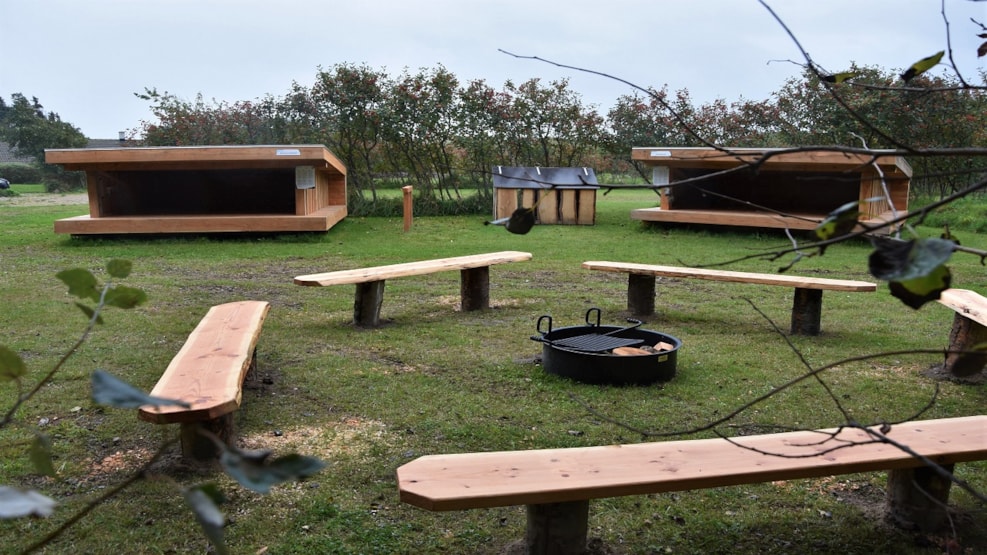 Shelter site - Digegaarden
PLEASE NOTE: The site is closed during the winter season from 1st November to 1st April, and cannot be used during this period. 
Behind the beach on the South Lolland coast, separated only by the Lolland dike, you will find the shelter site Digegaarden, located in the attractive holiday home area Hummingen. 
The shelter site consists of 2 spacious shelters, each accommodating 5 people. 
The shelter site is nicely isolated among shrubs and trees, but at the same time only a few minutes walk from the restaurant, ice-cream parlour and smokehouse Den gamle Digegaard, where there is charging access, a playground and petanque pitch that can be used. There is a public toilet close to the site, and in season there is a swimming pier about 150 metres east of the site. The Lollandian dike is one of the best cycling and walking trails in the country, with stunning views of the Baltic Sea on one side and flat Lolland on the other.
VisitLolland-Falster © 2023