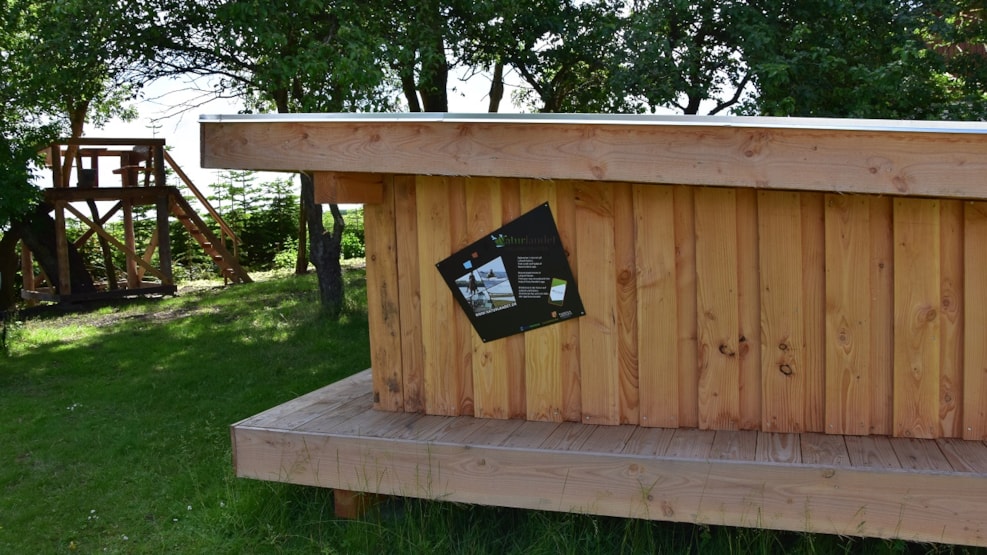 Shelter site - Errindlev Mejeri
In the idyllic village Errindlev, you'll find this nice little shelter and tent site in the garden behind the former dairy, only a few hundred meters away from the local grocery store. The shelter site is fairly close to the national cycle routes 7 and 8, and is therefore well-suited for cycling tourists. Aside from that, it is the perfect accommodation for the couple or family who wants to have a nice experience in nature, while still being within reach of civilisation. Both toilet and charging facilities are available.
This site consists of 2 spacious shelters and a large tent area.
The village has its own local grocery store, visit their Facebook page for information about opening hours.
Read more about Errindlev Mejeri's tent and shelter site on Book en Shelter.
Get access to exciting outdoors adventures on the Naturlandet app.