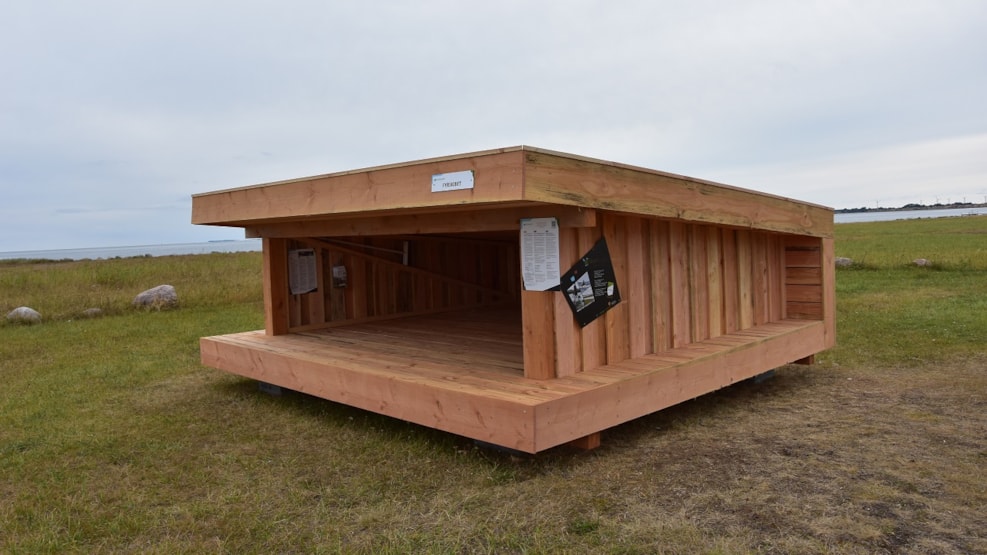 Shelter site - Gedser Lystbådehavn
At the end of the lovely marina in Gedser, you'll find this cozy little shelter site, just a few meters from the shore of the Baltic Sea. The shelters are located in the corner of the area, nicely isolated from the bustling activity of the lively marina. The tent site is centrally in the area, at the grill area and playground. The marina is a popular tourist spot with thousands of visitors each year from all around Europe. Not only is the area popular with tourists, but the locals also enjoy spending their time in the leisure areas and walking along the docks to watch the beautiful nautical scenery. There are great facilities available for guests in the tourist season, and for a small fee you can enjoy a shower and do your laundry.
Gedser Lystbådehavn and the surrounding area is perfect for family time! There is a huge playground and a small soccer field at the grill area, and lots of space for having fun and playing around in the area. If you enjoy beach walks, then you'll be glad to hear there are plenty of sandy beaches in the area, and they're perfect for taking a dive into the Baltic Sea. Would you rather not be in charge of cooking? Then the city has 2 restaurants with delicious food you can try: Restaurant Najaden and Toldcafeen. If you'd like to shop some groceries, then you can find the local Dagli' Brugsen store just 1 km from the shelters.
Read more about Gedser Lystbådehavn's shelter site on Book en Shelter.
Get access to exciting outdoors adventures on the Naturlandet app.
VisitLolland-Falster © 2023