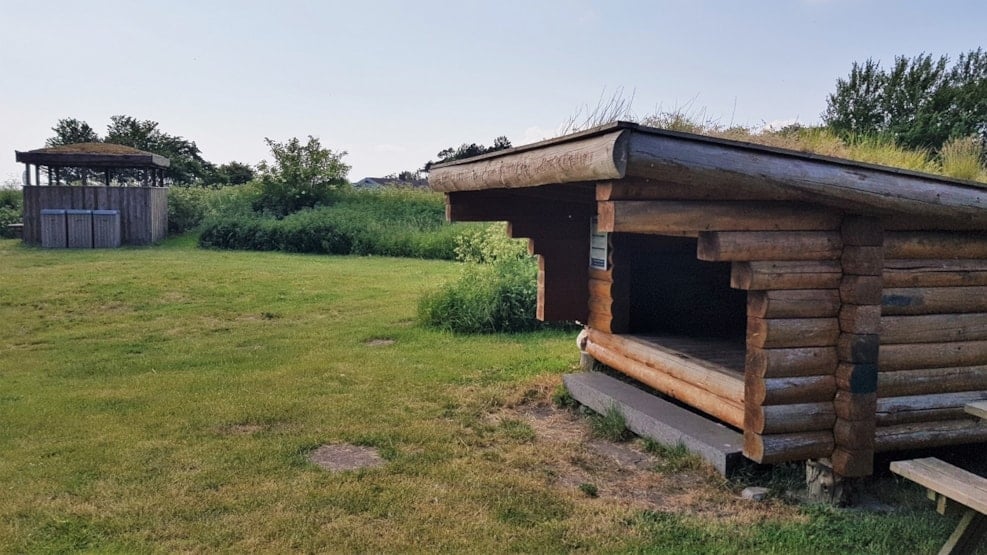 Shelter site - Gedser Naturcenter
Feel the gentle breeze of the Baltic Sea as you fall asleep. Explore the coastline or enjoy the nearby facilities. Gedser Naturcenter's site is made up out of 4 shelters and a large tent site just 20 meters from the ocean. The shelters are large enough for 4 to 5 adults. Feel free to use the campfire site and lunch pavilion. Fresh drinking water is available in outdoor sinks, and there is a portable toilet on the site.
Gedser Naturcenter and the surrounding area is perfect for family time! There is a nice campfire site and plenty of space for playing around. If you enjoy beach walks, then you'll be glad to hear there are plenty of sandy beaches in the area, and they're perfect for taking a dive into the Baltic Sea. Would you rather not be in charge of cooking? Then the city has 2 restaurants with delicious food you can try: Restaurant Najaden and Toldcafeen. If you'd like to shop some groceries, then you can find the local Dagli' Brugsen store just 1 km from the shelters.
Read more about Gedser Naturcenter's shelter and tent site on Book en Shelter.
Get access to exciting outdoors adventures on the Naturlandet app.
VisitLolland-Falster © 2023