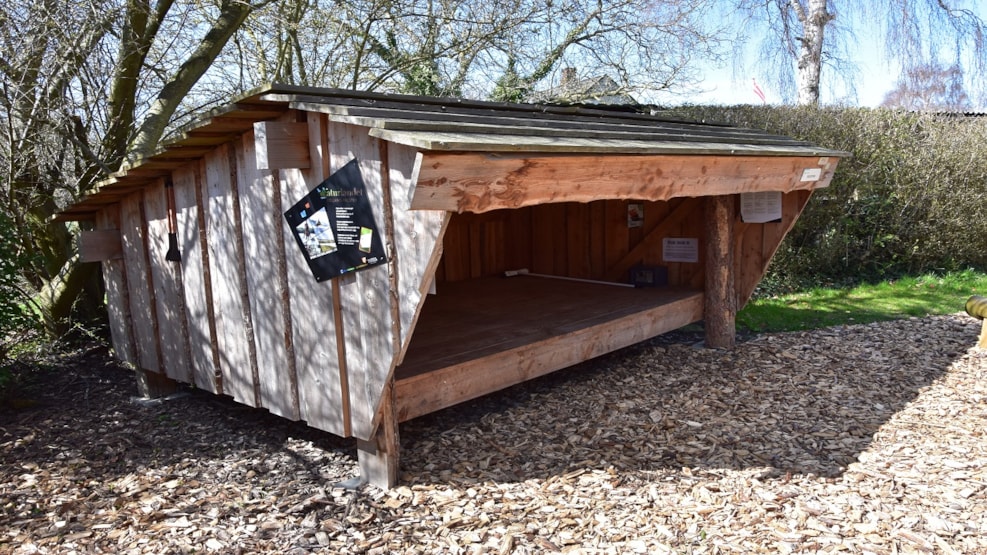 Shelter site - Grænge Beboerhus
Behind the old school in the village called Grænge, you'll find this nice little shelter and tent site. The school has been converted into a modern community house, which is used for parties and other social gatherings.
The shelter site consists of a shelter with space for 4 overnight guests. There is also space for overnight guests in tents.
The site has a fun nature playground, a toilet with two stalls, several table-bench sets, a sheltered dining area, and power sockets for charging your electric bike, mobile phone or other gadgets. There is an electric kettle in the toilet which can be used freely. It is expected that a campfire site will be built before the end of 2021.
It is almost 7 km to the western part of Nykøbing Falster, where there is the opportunity to shop at Guldborgsundcentret. Grænge is a station town, and trains depart in the direction of Nykøbing and Nakskov.
Read more about Grænge Beboerhus shelter site at Book en Shelter. See also a full overview of Naturlandet Lolland-Falster's many shelter sites here.
Get access to more exciting outdoor experiences in Naturlandet's app.
VisitLolland-Falster © 2023