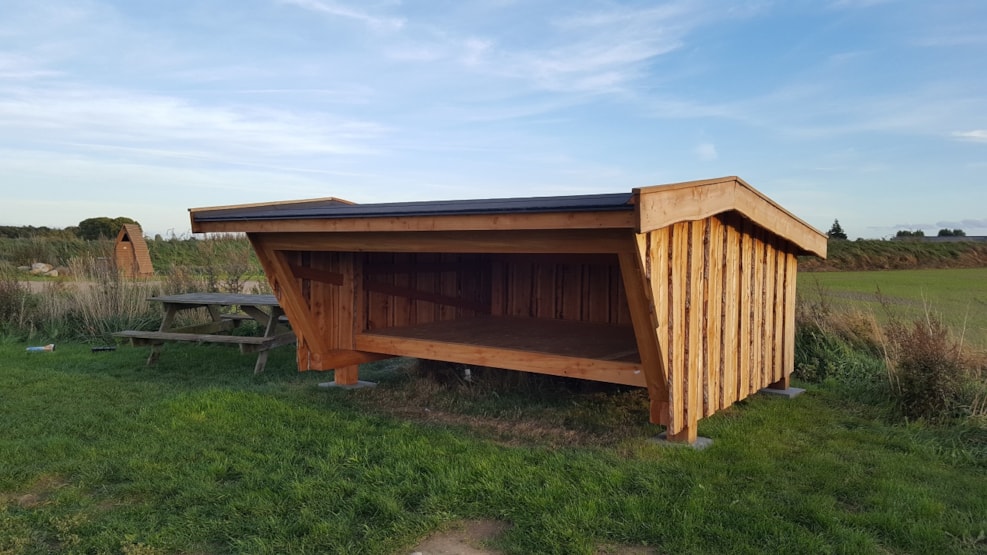 Shelter site - Hasselø Natursti
Along the coast of Guldborg Sund strait, you'll find this shelter and tent site surrounded by picturesque nature. If you're into kayaking or other water sports, then this is the perfect accommodation for you, as there is a newly built kayak bridge a few meters from the site, and the strait is comparatively sheltered and calm, and thus perfect for sports. The caretakers of this site, Hasselø Kajak, offer guided kayak tours if you want to enjoy a special experience on the strait.
Hasselø Natursti is named after the nearby hiking trail, which is a nice and short trail through the surronding area. Aside from that, the area is located in the middle of Nature Area Guldborgsund. 
There are grocery stores nearby in Nykøbing Falster; the closest store is Netto on Gedservej, which is located about 4 km from the shelter.
Read more about Hasselø's tent and shelter site on Book en Shelter.
Get access to exciting outdoors adventures on the Naturlandet app.
VisitLolland-Falster © 2023