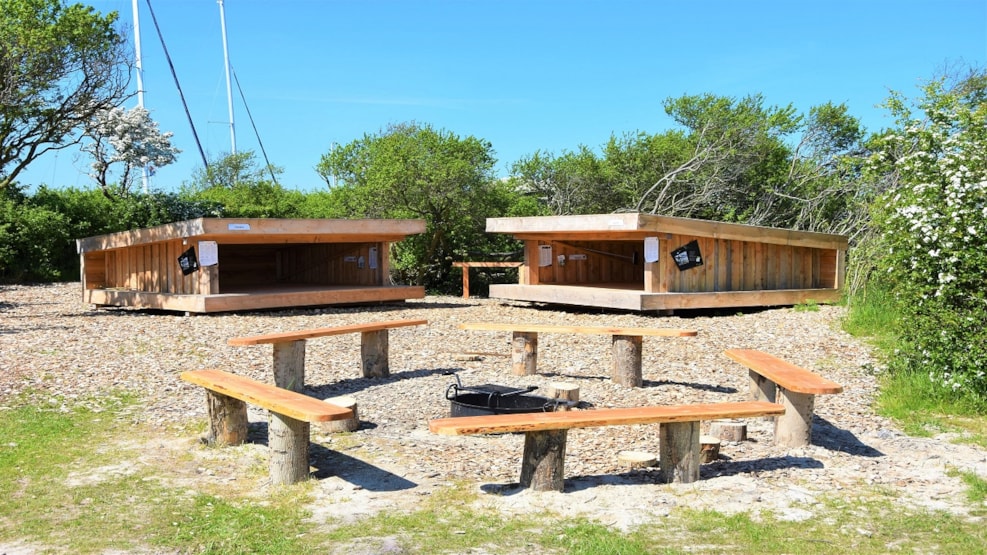 Shelter site - Hestehoved Lystbådehavn
Experience the Nakskov Fjord Nature Park up close! This lovely shelter and tent site is isolated outside the marina with a fantastic view of the fjord. 
The shelter site consists of two large shelters, with room for 5 people in each. It is also possible to spend the night in a tent on the site.
There is a kayak pier, a campfire site grill rack and bench directly at the site. Guests have access to the marina's fine facilities, including toilet, shower, drinking water and wifi.
Restaurant Fjorden is located across from sailing club, and offers a 10% discount (excluding drinks) upon presentation of a booking receipt. Nakskov town centre is approximately 3.5 km away, with a wide range of shopping and dining options. At Nakskov station there are trains towards Nykøbing Falster, as well as various local buses.
Read more about Hestehoved Lystbådehavn shelter site at Book en Shelter. See also a full overview of Naturlandet Lolland-Falster's many shelter sites here.
Get access to more exciting outdoor experiences in Naturlandet's app.
VisitLolland-Falster © 2023