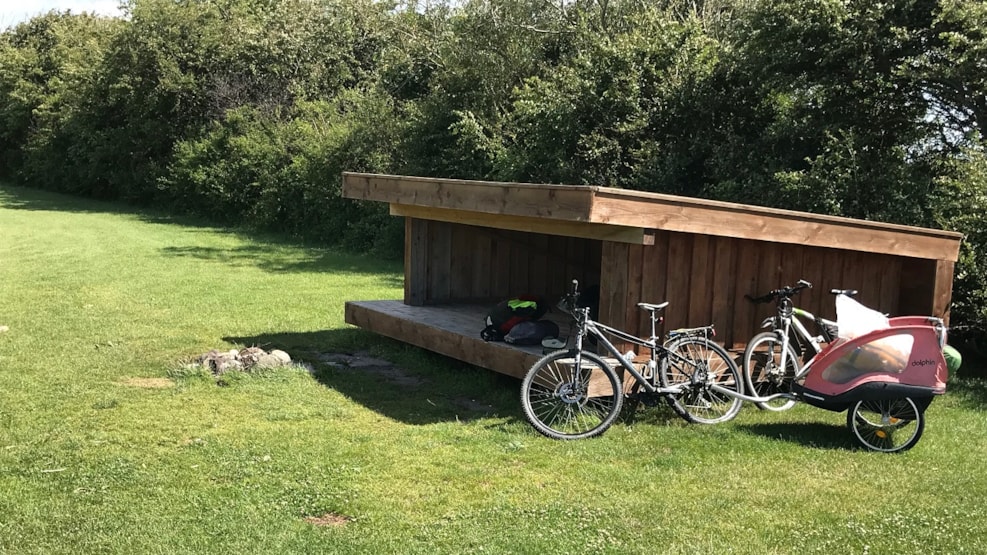 Shelter site - Holten Strand
This lovely little shelter and tent site is located along a gorgeous sandy beach, just a few meters away from the Baltic Sea. The area is known to be excellent for windsurfting, and there is a swimming pier close by the site. There is a nice handicap-friendly toilet at the site, and drinking water is also available there. If the weather is sunny and clear, then you can enjoy the view across to Gedser, Denmark's southernmost point.
Make sure to bring your swimwear, sunscreen and a nice parasol for shade, because you'll want to spend all day lying on the lovely beach. If you want to go for an adventure, then you can explore the nice little Stone Age dolmen just east of the shelter site.
If you're not a fan of campfire food, then we've got some good news for you! The nearby city Nysted has many interesting restaurants you can try: Restaurant Ö, the Cottage, Restaurant Nysted Havn and Det Gamle Pakhus.
Read more about Holten Strand's tent and shelter site on Book en Shelter.
Get access to exciting outdoors adventures on the Naturlandet app.