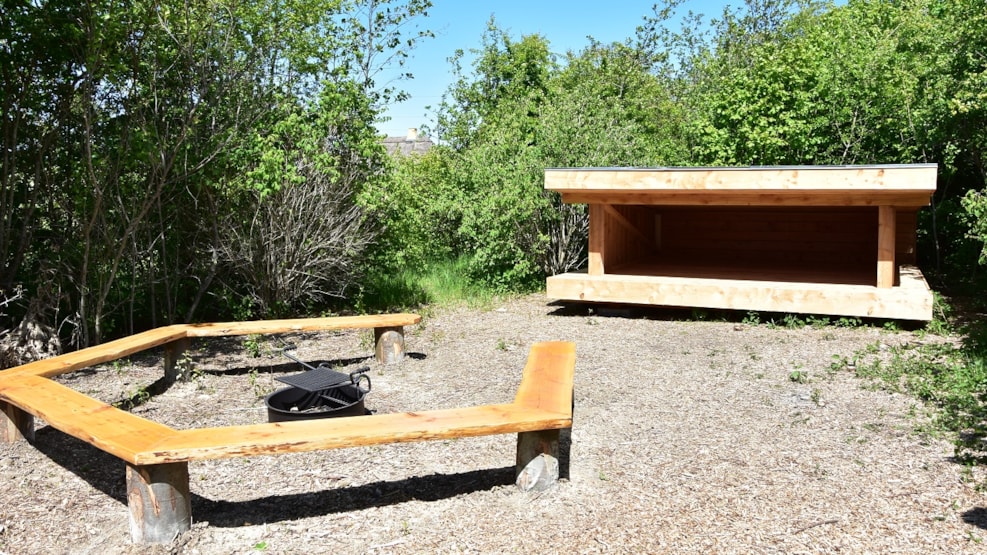 Shelter site - Hunseby
Experience the idyllic village life while sleeping in this lovely little shelter located between Maglemer and Hunseby. The small little stream that runs nearby is called Huns Å, and it goes through most of the beautiful nature areas nearby, through Knuthenborg Safaripark and into the Merritskov forest. The shelter site is located directly on the national cycle routes 7 and 8, the latter also known as the Baltic Sea route, and is only 4 km north of Maribo.
4 km south you'll find the lively old market city Maribo, where there is plenty of cultural experiences and amusements to be had. Only 6 km northwards you'll find the lovely little harbour town Bandholm, famous for its fine dining place Bandholm Hotel, that also has an ice cream shop in the summer. The town has a gorgeous swimming beach, as well as a bathing area. If you fancy taking your adventure further north, then you can take the ferry to Askø.
A few km away from the shelter, you'll find Knuthenborg Safaripark, which offers an exotic experience for the whole family; everything from dinosaurs to llamas. Next to the safari park, there is a nice little forest where you can experience freely roaming boars and European bisons - either on foot or on bicycle, and there is no entrance fee.
Read more about Hunseby's shelter site on Book en Shelter.
Get access to exciting outdoors adventures on the Naturlandet app.